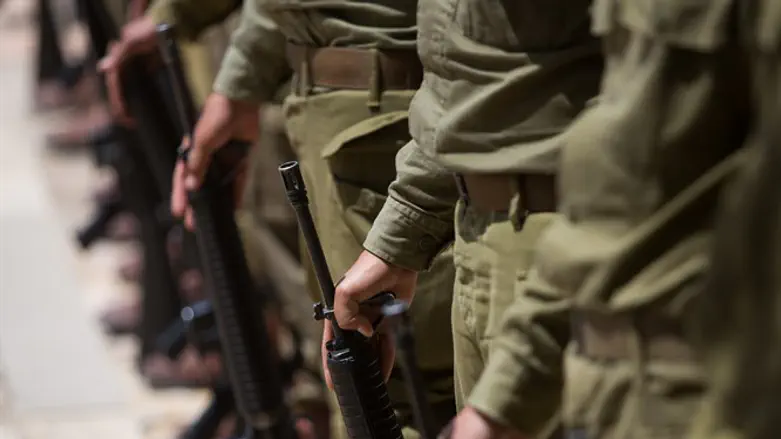 IDF soldiers
Yonatan Sindel/Flash 90
An IDF foot soldier has been under arrest by investigative military police for almost a week on suspicions that last month he raped a female soldier serving in his battalion, Ynet reported.
According to the report, the soldier admitted that he had had sexual relations with the female soldier, but denied raping her and insisted that there was consent on her part.
There is a gag order on publication of the female soldier's unit and the name of the battalion in question.
The IDF spokesman said that "On June 28, a male soldier was arrested on suspicions of raping a female soldier. His arrest was extended by the military court and, today, Thursday, he will be brought for an additional hearing."
"The investigation is ongoing."