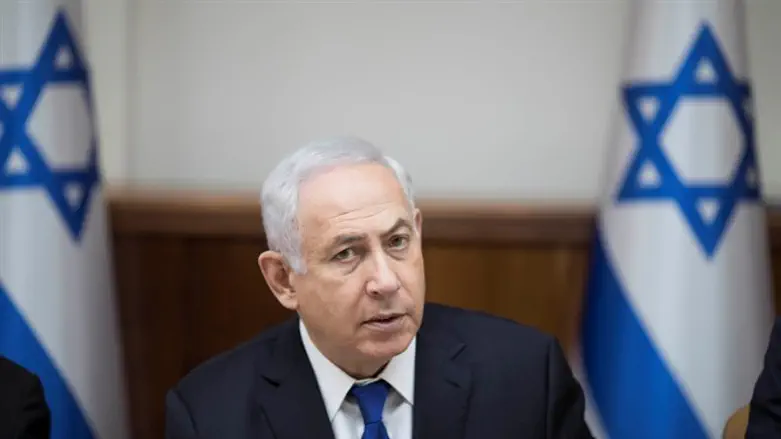 Binyamin Netanyahu
Reuters
Prime Minister Binyamin Netanyahu on Wednesday vetoed the 'Beit El Law,' which was due to be submitted to the Ministerial Committee on Legislation this coming Sunday.
The bill would have required the government to fulfill promises to build in Judea and Samaria. The law was named for the 300 housing units the Prime Minister has repeatedly promised would be constructed in Beit El, but which have seen no movement over the last five years.
Netanyahu gave an order to immediately remove the proposal from the ministerial committee's agenda.
MK Betzalel Smotrich (Jewish Home), who, along with fellow leader of the Knesset Land of Israel lobby MK Yoav Kish (Likud) introduced the bill, told Arutz Sheva before the Prime Minister's decision that if Netanyahu vetoed the law he and his colleagues would bring the bill to the Knesset without a discussion within the government.