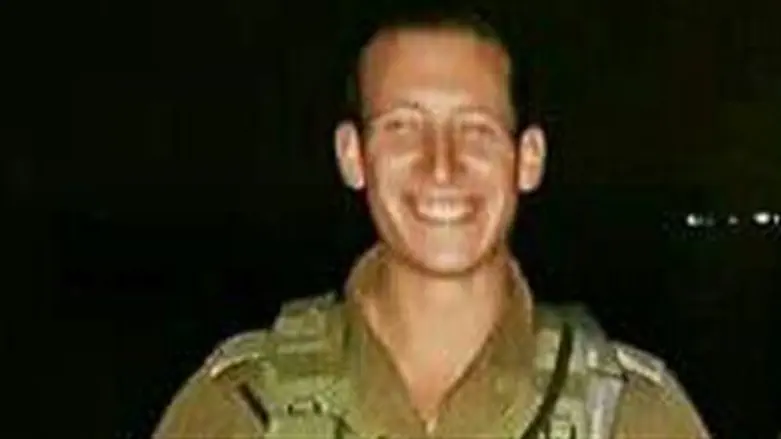 David Golovenchich
Courtesy of the family
An IDF officer killed by an accidental weapons discharge in Hevron on Tuesday will be laid to rest Wednesday will full military honors at the Har Herzl cemetery in Jerusalem.
Yesterday, 22-year-old Lieutenant David Golovenchich from Efrat was killed during an army drill at the Gilber checkpoint in Hevron. After the accident, Golovenchich was posthumously promoted from Second Lieutenant to Lieutenant.
Golovenchich is survived by his parents, two sisters, and two brothers, the Efrat local council said after the accident.
"The town of Efrat shares the family's pain," an Efrat spokesperson said.
An IDF spokesperson reported that Golovenchich's funeral is scheduled for 4:00 p.m. Wednesday at the Har Herzl cemetery in Jerusalem.
The commander of the Central Command, Major General Roni Numa, has appointed a committee of experts headed by Colonel Ronen Tamim, the head of the Idan division, to investigate the circumstances of the incident.
The Military Police is investigating the incident as well.
Two weeks ago, a 19-year-old soldier on leave was wounded by a bullet in Tel Aviv. A police investigation found that the soldier's friend, also a 19-year-old soldier on vacation, was playing with a weapon and accidentally fired a bullet.
In April, 23-year-old Amit Popovich from the Shomron town of Kedumim was killed when a bullet discharged while a weapon was being cleaned.
An initial investigation revealed that Popovich and his friend were cleaning a weapon when, for an inexplicable reason, the friend fired a bullet that directly hit Amit's upper body.