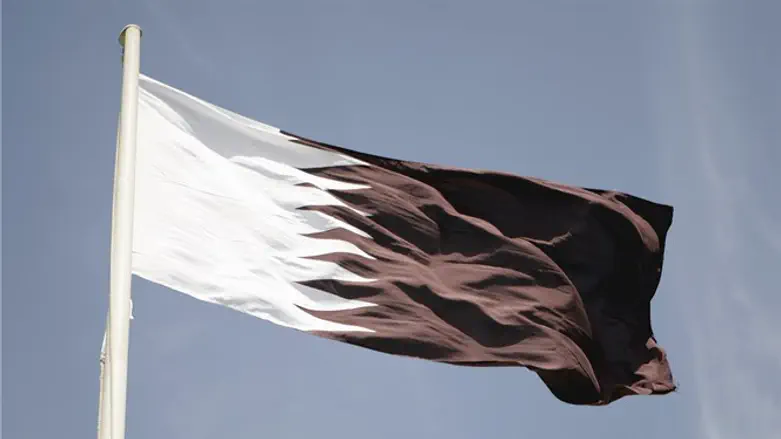 Flag of Qatar
iStock
Saudi Arabia, the United Arab Emirates, Bahrain and Egypt on Sunday night agreed to a request by Kuwait to extend by 48 hours Sunday's deadline for Qatar to comply with their demands, Reuters reported.
Without stating whether Qatar had rejected the ultimatum as was widely expected, Kuwaiti state news agency KUNA said Kuwait's Emir Sheikh Sabah Al-Ahmad Al-Jaber Al-Sabah had asked Saudi Arabia and the three other countries boycotting Qatar to grant it an extension.
The four countries severed relations with Qatar last month over allegations that it supports terrorism. Qatar denies the charges.
They later delivered 13 demands to ending the crisis, including shutting the Al-Jazeera network, downgrading diplomatic ties with Iran and closing a Turkish military base.
Kuwait has been acting as a mediator between the sides. Qatar has called the charges baseless and its foreign minister, Sheikh Mohammed bin Abdulrahman al-Thani, said the demands were made to be rejected.
The countries have threatened further sanctions against Qatar if it does not comply with their list of 13 demands presented to Doha through Kuwait 10 days ago.
The extension of the deadline came hours after Egypt said that foreign ministers from the four boycotting countries would meet in Cairo on Wednesday to discuss Qatar.
The crisis is believed to have started after the Qatar News Agency on May 24 published comments attributed to Qatari Emir Sheikh Tamim bin Hamad Al Thani, in which he allegedly described Iran as an "Islamic power", criticized U.S. President Donald Trump's policy towards Tehran and claimed his country's relations with Israel were good.
Qatar immediately dismissed the remarks and said the website of its news agency was hacked. Later, it accused "neighboring countries" which cut ties with it of being behind the hacking.