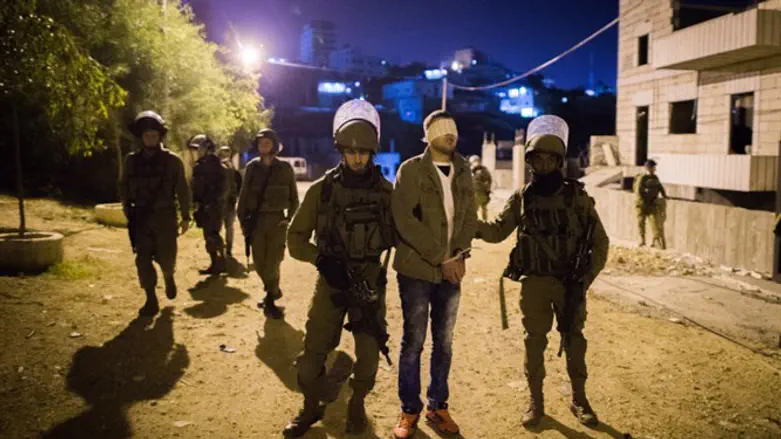 IDF arrests suspect during overnight raid
Flash90
IDF forces, along with Shin Bet and Israeli Police arrested last night 9 across Judea and Samaria suspected of terror activity against Israeli civilians and security forces.
In addition, IDF forces and Shin Bet forces arrested two female senior terrorists in the area of Ramallah. The two play a central role in the PFLP terror organization.
One of them, Haalda Geraar is a member of the "Palestinian Legislative Council" as a representative of PFLP and is a member of PFLP's "central council." In 2016, she finished a 1-and-a-half year jail term after being convicted of security offenses. Shortly after being released, she returned in full capacity to her work with PFLP.
The IDF said that Geraar was arrested for advancing terror activity within the framework of her work with PFLP and unrelated to her membership in the "Palestinian Legislative Council."