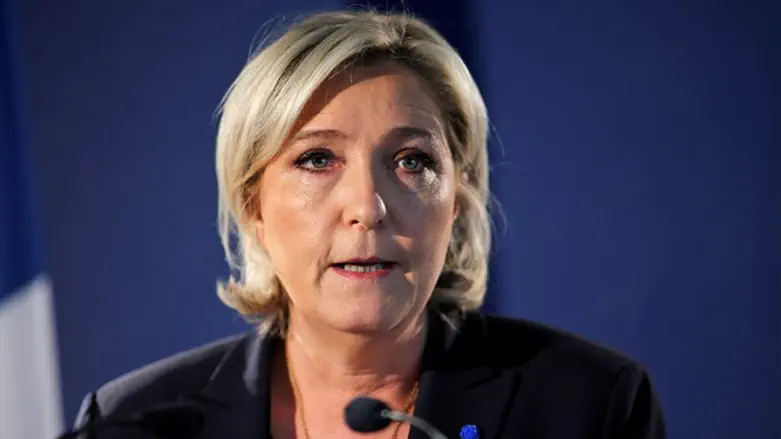 Marine Le Pen
Reuters
French far-right leader Marine Le Pen was charged on Friday with allegedly misusing European Parliament funds to pay two parliamentary aides who also work at her National Front headquarters, The Associated Press reported.
Her lawyer said she denies the charges and will fight to get the investigation suspended.
Investigators suspect some National Front lawmakers used legislative aides for the party's political activities while they were on the European Parliament payroll.
The prosecutor's office said Le Pen was summoned and handed preliminary charges of breach of trust and complicity in breach of trust concerning two parliamentary aides when she served at the European Parliament.
She is suspected of using parliamentary funds to pay Catherine Griset from 2009 to 2016 and bodyguard Thierry Legier from 2014 to 2016 for allegedly working as aides in Strasbourg, seat of the European Parliament, even though they also have roles in her far-right National Front party.
Le Pen is also charged with complicity in breach of trust in connection with her role as president of the National Front from 2014-2016. She denies the charges.
Le Pen is already in hot water with the European Parliament. In March, European Union lawmakers voted overwhelmingly to lift her EU parliamentary immunity for tweeting pictures of Islamic State (ISIS) violence.
As for the current charges, Le Pen plans to file an urgent demand Monday at the Appeals Court asking that the preliminary charges be annulled due to "the violation of the principle of separation of powers," her lawyer, Rodolphe Bosselut, said in a statement quoted by AP.
Le Pen lost the recent French presidential election to Emmanuel Macron.
Despite her efforts to purge the National Front party of the anti-Semitism which became its trademark under the leadership of her father Jean-Marie Le Pen, the party continues to court controversy over the issue.
Interim party leader Jean-Francois Jalkh was forced to step down recently after it was discovered that he expressed skepticism about Nazi gas chambers.
Le Pen, who made clear she "abhors" Holocaust deniers after Jalkh's remarks were uncovered, herself drew criticism during the campaign when she said that today's France bore no responsibility for the roundup and deportation of French Jews during World War II.
(Arutz Sheva's North American desk is keeping you updated until the start of Shabbat in New York. The time posted automatically on all Arutz Sheva articles, however, is Israeli time.)