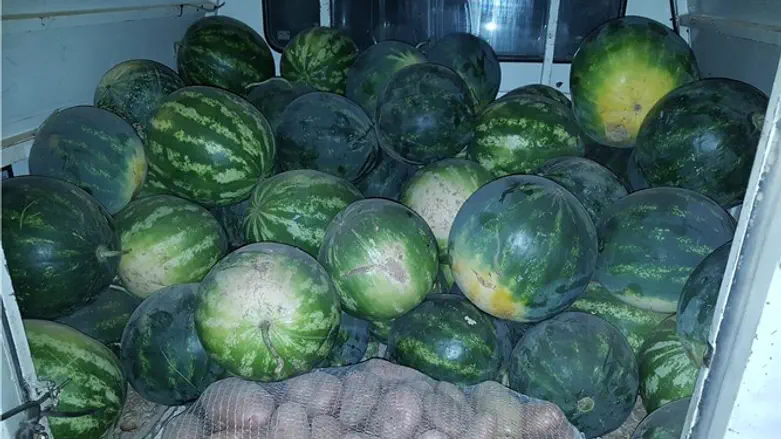 The stolen watermelons
Israel Police spokesperson
A Bedouin man in his 50s is suspected of stealing dozens of watermelons from a farm near the southern kibbutz of Or Haner.
The field's owner reported the theft to Israel Police, explaining that the suspect had threatened him with a sharp object and then escaped.
A few hours later, Border Police officers succeeded in locating the suspect near the Be'er Sheva-area town of Nevatim.
An initial search revealed weapons - and dozens of stolen watermelons - in the suspect's car.
Police arrested the suspect, who is a resident of one of the many illegal Arab "villages" in the Negev.
His arrest was extended until Sunday.