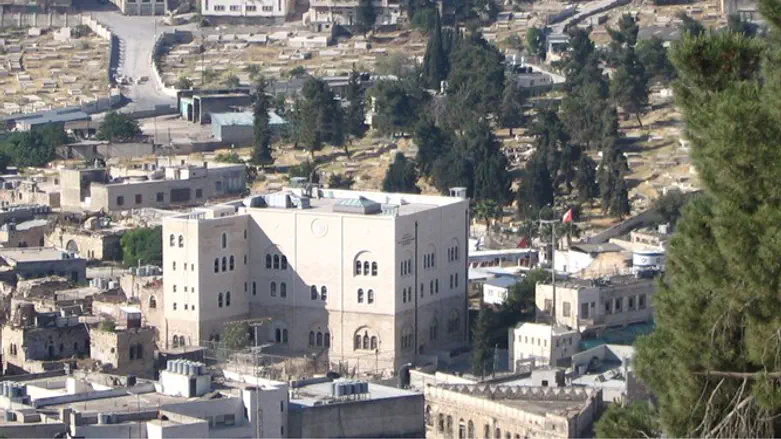 Beit Romano, Hevron
Yeshivat Shavei Hevron
High Court Justices Yoram Danziger, Uzi Fogelman, and Noam Solberg rejected yesterday (Wednesday) a petition filed by the Hevron Municipality and Sadeq Siag against the Civil Administration, the Association for Renewing Hevron, and Shavei Hevron yeshiva.
The Municipality and Siag, who owns a building next to Beit Romano in which the Shavei Hevron Yeshiva is located, petitioned against the building permit easing the provisions of the zoning plan granted to the yeshiva, allowing it to build at Beit Romano.
They argue that the construction has blocked windows of the adjacent building and connects Beit Romano to the new building in violation of the plan, which requires a distance of 1.5 meters between the edge of the lot and the building.
The Civil Administration and the yeshiva claimed that the permit was issued lawfully, and that since the other building reaches the boundary of the plot on which it is built, its owner cannot demand that the planning committees not approve a similar exception for the yeshiva.
It was also noted that appropriate solutions were found for ventilating the rooms in the adjacent building whose windows were blocked, and that the building had not been in use for many years.
At the end of yesterday's hearing, which was the last in a series of deliberations on the case, the judges decided to reject the petition.
"We did not find that the planning solution that the committee found within the scope of its authority, radically exceeds a reasonable outcome to an extent that would justify intervention of this court in the decision of the planning institution, and for lack of cause for our intervention, we reject the petition."