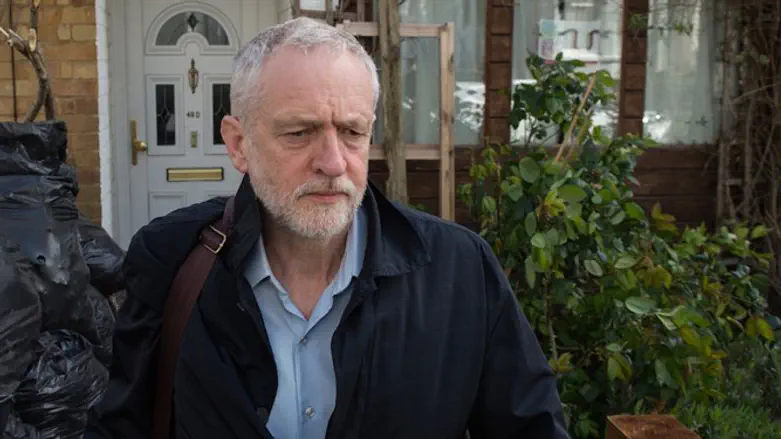 Jeremy Corbyn
Chris Ratcliffe/Getty Images via JTA
A huge crowd at the oldest music festival in Glastonbury, Britain, received Labor Party leader Jeremy Corbyn today (Monday) amid tremendous applause and singing.
The audience sang "Ho Jeremy Corbyn," again and again, even when Corbyn came to the stage to speak and also during and between musical performances.
Corbyn and his party were very successful in the last elections in Britain, largely because of the young generation's support.
The Labor Party under Corbyn has become extreme Leftist, anti-Israel, and even more anti-Semitic. Corbyn himself is identified with strong positions against Israel, including statements praising Hizbollah and Hamas. He recently refused to condemn these organizations, despite requests from Jewish leaders and an explicit request from the new Israeli ambassador to London, Mark Regev.
The London-based Jewish News reported that during the appearance of Radiohead in Glastonbury, there were disturbances from those who did not like the band's insistence on performing in Israel.There were those who waved PLO flags, as well as a large canvas sign that read: "Israel is an apartheid state, Radiohead, do not play there."In addition, there were calls for "liberated Palestine".
Dozens of artists sent a letter to Radiohead in February, in which they called on the band to cancel its planned performance next month.The band's singer, Tom York, said the letter was "offensive" and reprimanded the signatories imagining that the band members were unaware of the facts of the Israeli-Palestinian conflict.