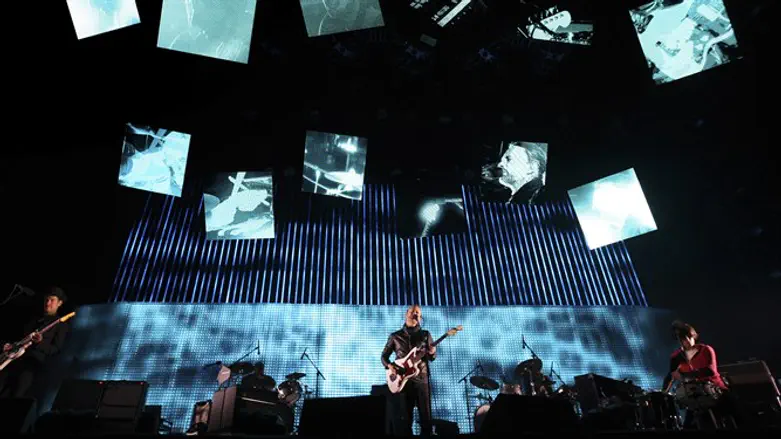 Radiohead in concert
Reuters
British protesters disrupted the band Radiohead's performance at a festival in Britain over its upcoming performance in Tel Aviv.
Some waved Palestinian flags and raised a banner reading "Israel is an apartheid state. Radiohead, don't play there," the London-based website Jewish News reported. Some members of the audience shouted "free Palestine," as well.
Radiohead performed as the headliner at the Glastonbury Festival in South West England on Friday.
The band was greeted with applause as it took the stage, according to the report.
Dozens of high-profile artists had signed a letter sent to Radiohead in February urging the band to cancel its July performance in Tel Aviv. Earlier this month, Radiohead singer Thom Yorke said the letter was "offensive" and called out its signees for assuming the band is not informed on the Israeli-Palestinian conflict