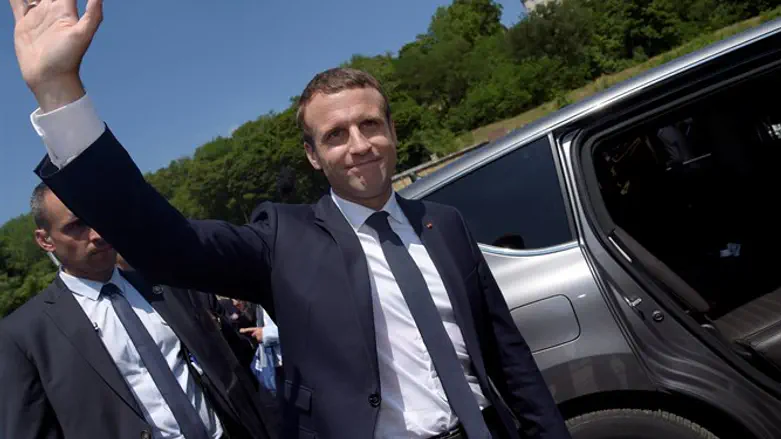 Emmanuel Macron
Reuters
French President Emmanuel Macron's party is on track for a parliamentary majority, exit polls suggested on Sunday evening.
Two polls quoted by the BBC have Marcon's La République en Marche, alongside its MoDem allies, winning between 355 and 425 seats in the 577-seat National Assembly.
The result, if confirmed, sweeps all of the mainstream parties aside, and gives the 39-year-old president a strong mandate in parliament to pursue his pro-EU, business-friendly reform plans.
The second round of the parliamentary election was marked by low voter turnout and was down sharply from five years ago. Last week's first round had been marked by a record low turnout of 49 percent.
Two polls projected La République en Marche (Republic on the Move or LREM) and MoDem combined winning 355-360 seats, but a third poll by Elabe awarded the two parties a bigger majority of between 373 and 403 seats.
A party needs 289 seats to control the 577-seat National Assembly.
Macron won the presidential election last month, defeating Le Pen who drew criticism during the campaign when she said that today's France bore no responsibility for the roundup and deportation of French Jews during World War II.