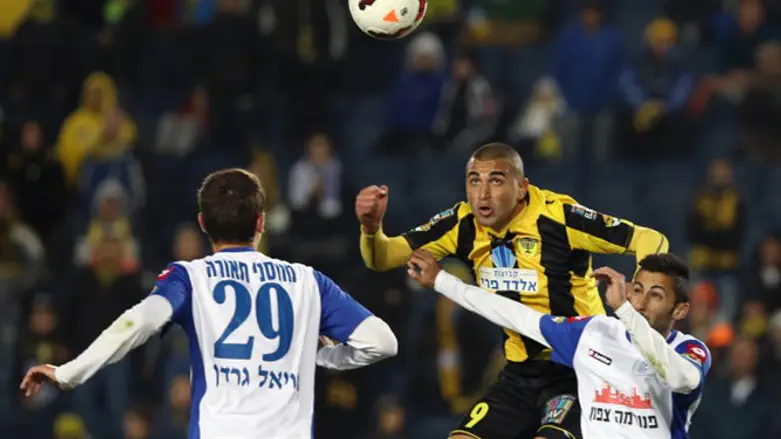 Soccer
Flash 90
Kosovo charged four men Wednesday with plotting terror attacks against Israeli soccer players and fans during a World Cup qualifier in Albania last year, which had to be moved for security reasons.
The men were among about 20 detained in a series of arrests in Kosovo and neighboring Albania and Macedonia ahead of the game in November, which was originally due to take place in the northern town of Shkodra.
The four are accused of planning to "carry out a terrorist attack against footballers and fans from Israel who were coming to Albania for the match in November," Kosovo's prosecution office said in a press release.
It said they further aimed to "destabilize and destroy the fundamental political, constitutional, economic and social structures of Balkan states and then create their own Islamic State".
The match eventually took place in Elbasan, about 45 kilometers (28 miles) from the Albanian capital Tirana, under a massive security presence.
The prosecutors said two other suspects were charged with plotting terrorist attacks against local and international officials in Kosovo, while another was charged over fighting with jihadists in the Middle East.
Another pair were charged with collecting weapons and illegally producing an explosive.
Kosovo, a predominantly ethnic Albanian and Muslim country, has been confronted with more than 300 of its citizens waging jihad in Syria and Iraq.
It has subsequently strengthened legislation and attempted to root out radical Islamist networks.