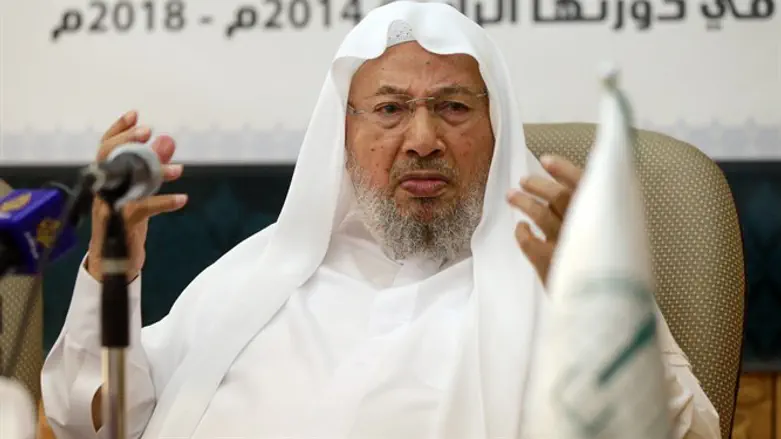 Yusuf al-Qaradawi
Reuters
The Palestine Religious Scholars Association on Monday condemned Arab states for including Egyptian cleric and Muslim Brotherhood leader Yusuf al-Qaradawi on its blacklist of individuals and institutions that have financed terrorist organizations and received support from Qatar.
The blacklist was announced late last week, several days after Saudi Arabia, Egypt, Bahrain and the United Arab Emirates all cut diplomatic ties with Qatar due to its support for terrorist groups such as Hamas and the Muslim Brotherhood.
Speaking at a press conference in Gaza, Marwan Abu Ras, chairman of the Palestine Religious Scholars Association which is considered the supreme religious institution of Hamas, said that Qaradawi is a moderate who acts against heresy, extremism and terrorism.
Abu Ras urged Muslims to refrain from internal conflicts and to direct their efforts toward "the enemies of the nation - the Israeli occupation - who stole the land of the Muslims, defiled their holy places and desecrated the sanctity of the Al-Aqsa Mosque."
Qaradawi is a supporter of jihad against Israel and published a fatwa justifying suicide bombings during the Second Intifada.
He has previously called for killing U.S. soldiers in Iraq and has vowed that Islam "will conquer Europe [and] will conquer America," whether by force or by the spread of radical Islam.