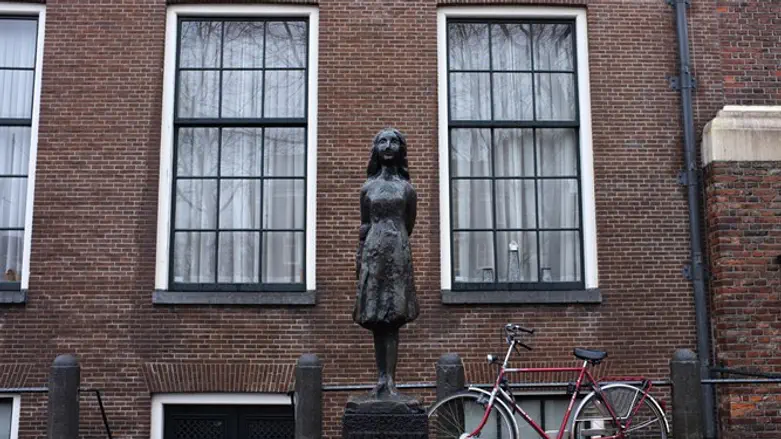 Anne Frank's house
Flash 90
The U.S. Holocaust Memorial Museum has launched a $250,000 Kickstarter campaign to translate and digitize the diaries of Nazi victims and survivors.
Funds from the 31-day campaign, which started on Anne Frank's birthday — Monday, June 12 — to commemorate the renowned teen diarist, would allow the museum to translate its collection of over 200 diaries into English and catalogue them. The museum only gets the funds if it meets its goal.
The campaign is being promoted on social media under the hashtag #SaveTheirStories.
The diary collection will expose an array of experiences to the public, including the struggle to stay alive in the ghettos, emotional accounts of survival in concentration camps and "the search for refuge in America," according to the museum.
"Making the evidence of the Holocaust widely available is critical to promoting its understanding and countering those who would deny it," a museum official, Dana Weinstein, said in a statement. "With the support of people from around the world united behind this project, we will help make more voices of those persecuted by Nazism heard."