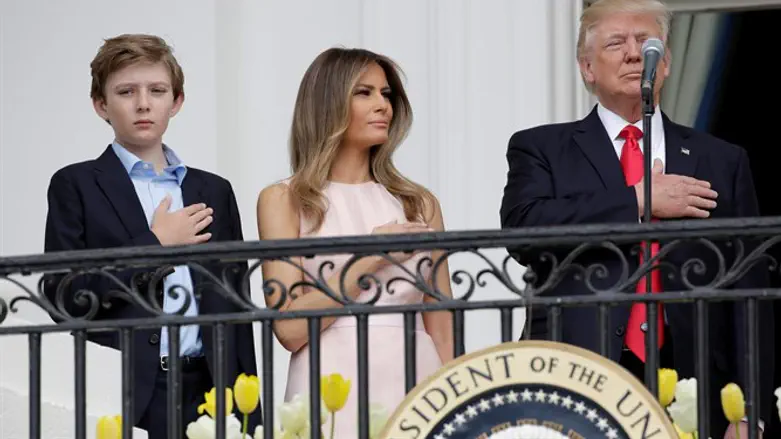 Barron Trump with Melania and President Donald
Joshua Roberts/ Reuters
First Lady Melania Trump and her son Barron William moved into the White House on Sunday to join US President Donald Trump.
Melania in November said she would not be moving into the White House, since Barron wanted to stay in his Manhattan school. Her aim was to keep the disruptions to her son's life "to a minimum."
Melania's Communications Director Stephanie Grisham on Sunday tweeted, "It's official! @FLOTUS & Barron have made the move to DC!"
It's official! @FLOTUS & Barron have made the move to DC! #WelcomeHomehttps://t.co/P2QgN1iFi5

— Stephanie Grisham (@StephGrisham45) June 12, 2017
Meanwhile, Melania tweeted,
Looking forward to the memories we'll make in our new home! #Movingdaypic.twitter.com/R5DtdV1Hnv

— Melania Trump (@FLOTUS) June 12, 2017
University of Scranton Professor of Political Science Jean Harris said, " I do think once she's in D.C. there'll be more pressure for her to be working on something that's her own, that's helping some segment of the population because that's what first ladies are supposed to do."
Barron is the first boy to live in the White House since John F. Kennedy Jr. lived there in 1963.
Incidentally, President Trump celebrates his birthday in three days.
Melania's parents Viktor and Amalija Knav arrived with the First Lady and her son to the White House on Sunday.