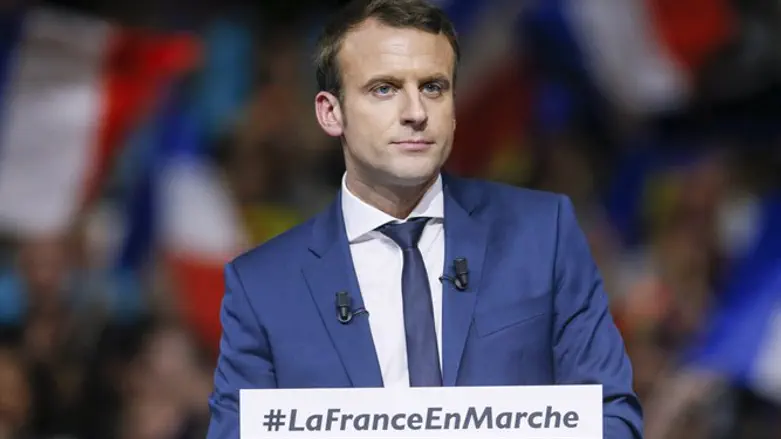 Emmanuel Macron
Reuters
French President Emmanuel Macron's party is on course for an overwhelming parliamentary majority after Sunday's first round of voting for the National Assembly, AFP reports.
Forecasts based on partial results showed Macron continuing his centrist revolution, with his Republique en Marche party (Republic on the Move, REM) and its ally MoDem tipped to win between 390 and 445 seats in the 577-member National Assembly in next Sunday's second round.
The vote was marked by record low turnout of 49 percent, according to the report.
The right-wing Republicans -- who had hoped to rebound from their defeat in the presidential vote -- were trailing in second with a predicted 80-132 seats while Marine Le Pen's far-right National Front (FN) was forecast to garner between one and 10 seats.
The worst losses, however, were for the Socialists of Macron's predecessor Francois Hollande, who were shown dropping a staggering 200 seats.
The estimates based on partial results showed Macron's year-old REM and MoDem winning 32.2-32.9 percent in the first round, ahead of the Republicans on 20.9-21.5 percent and the FN on 13.1-14 percent, according to AFP.
Macron won the presidential election last month, defeating Le Pen who drew criticism during the campaign when she said that today's France bore no responsibility for the roundup and deportation of French Jews during World War II.