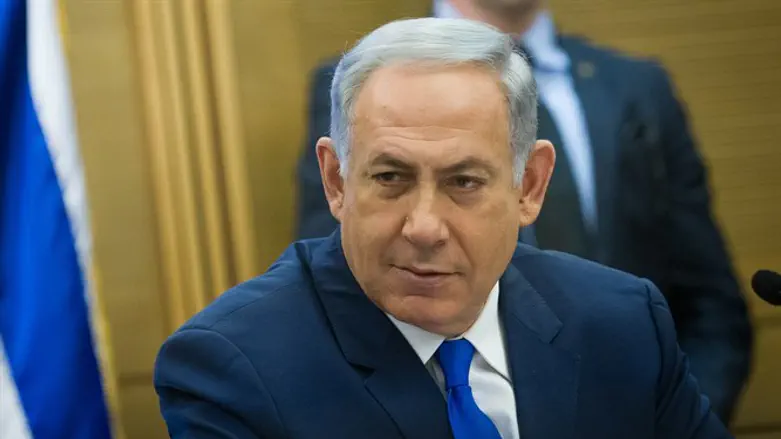 Binyamin Netanyahu
Miriam Alster/Flash 90
Prime Minister Binyamin Netanyahu announced at a meeting of coalition faction leaders Sunday that he intends to initiate a bill that will completely prohibit donations from foreign countries to non-profit organizations in Israel.
Matan Peleg, the CEO of Im Tirtzu, said, "We congratulate Prime Minister Binyamin Netanyahu on his decision not to settle for the existing NGO law and to adapt it to the internal challenges facing the State of Israel."
The current law requires NGOs which receive more than half of their funding from foreign governments to report the foreign contributions they receive in all official and promotional documents, as well as online.
"Im Tirtzu welcomes the intention to enact a law that will complete the process that began several years ago," he added.
Peleg emphasized that: "This law is vital and is intended to protect Israeli democracy from foreign political interference in its internal affairs ... The State of Israel is a stable democratic state and not a banana republic."
"This law will preserve the stability of democracy in Israel and protect IDF soldiers from the persecution of delegitimization organizations [which] attempt to portray them as war criminals. We are counting on the government to complete the new legislation as soon as possible and to prevent the non-democratic interference of foreign countries."