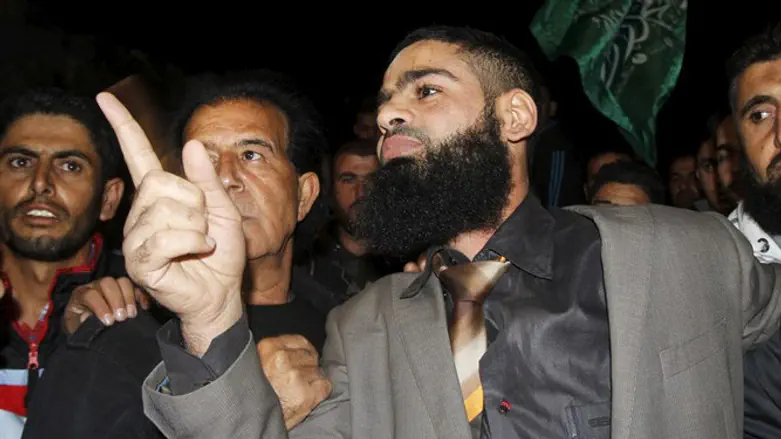 Mohammed Allan
Reuters
A Palestinian Arab terrorist who had been released from an Israeli prison in November of 2015 following a two-month hunger strike was again arrested overnight for "incitement", security forces said on Thursday.
The terrorist, Mohammed Allan, was detained for questioning "as part of the struggle against the phenomenon of Palestinian incitement in media and social media, which leads to severe attacks in Israel," the Israel Security Agency (Shin Bet) said.
The 32-year-old was arrested for "inciting through the media while calling for acts of terror and resistance to the 'Zionist enemy'," it said.
In November 2015, Allan was released from an Israeli jail year after a 65-day hunger strike, which he started in protest of his administrative detention.
He had been arrested for contacts with the Islamic Jihad with the aim of carrying out attacks.
Allan was previously imprisoned from 2006 to 2009 for allegedly seeking to recruit suicide bombers and aiding wanted Palestinian Arabs, Israeli security forces say.
Jailed Arab terrorists often use hunger strikes as a measure to pressure Israel to free them or improve the conditions of their imprisonment.
Several weeks ago, a group of terrorists led by Fatah leader Marwan Barghouti, ended a mass hunger strike.