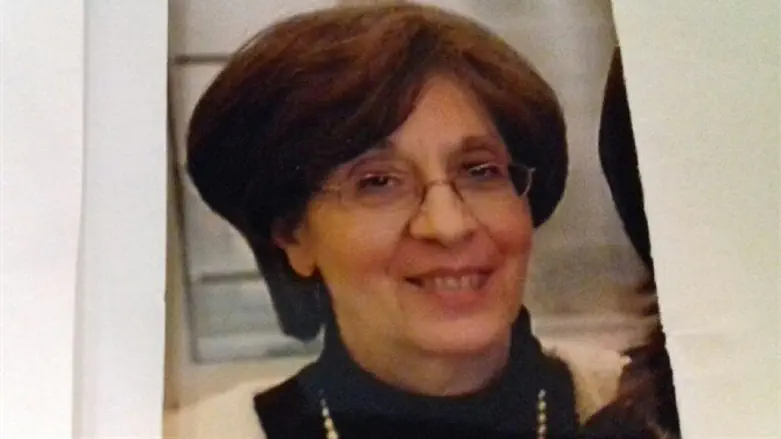 Sarah Lucy Halimi
Courtesy of the family
The French Jewish community is enraged at what seems to be a refusal of the court to try the Muslim who murdered Sarah Halimi Hy"d (May G-d avenge her blood) about two months ago.
Halimi, who was 66 at the time she was murdered, served as a teacher for many years at a Jewish school in Paris. A Muslim attacker stabbed her, then threw her from her third story apartment to her death.
The judges on the court asserted this week that the murderer's lawyers had brought conclusive proof that he suffers from mental illness and was not thinking clearly when he committed the cruel murder; therefore, it is possible that he may even be released without going through legal proceedings. They said that it is possible that he didn't even intend to kill her when he attacked her.
The Jewish community in France intends to appeal the decision when it is officially announced, and is demanding that the court relate to the act as murder with nationalistic intent and not as was asserted. A representative of Halimi's family said that the act was a terror attack, and blamed police for trying to cover up the murder.
Yoel Margi, who heads "Consistoire," which provides religious services to Jews in France, emphasized the fact that the suspect had shouted "Allahu Akbar" before pushing Halimi out of the window. "I refuse to accept the easy excuse of insanity for a murderer who tried to make the incident look like a suicide, before eyewitnesses powerless to act," he said.
Neighbors told police that, late at night, the terrorist had climbed to the third floor of the apartment complex, shouted "Allahu Akbar," and acted wildly before pushing Halimi to her death.