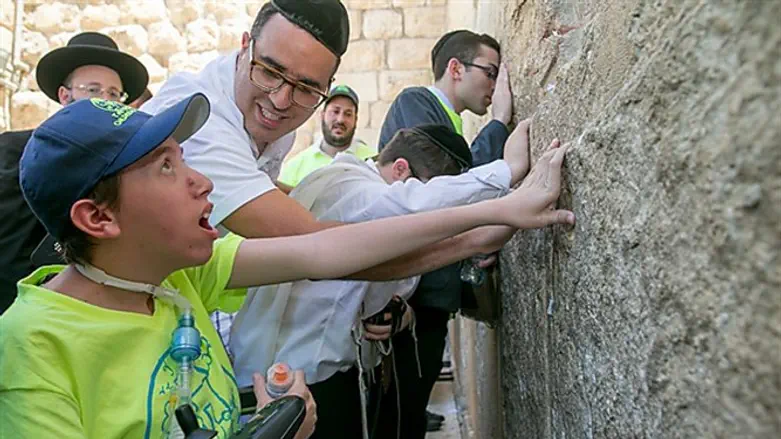 Celebrating the boys' bar mitzvah at the Western Wall
Ohad Tzoygenberg
When singer Yaakov Shwekey brought Eli and some of his friends from The Special Children's Center to celebrate their bar mitzvahs, he never dreamed he would have the merit to play the father's role at the celebration.
Yaakov wife Jenine Shwekey and her partner Chaya Bender run an organization for special children in New Jersey.
Together with an anonymous donor, they helped make the boys' dream of visiting Israel a reality: The Special Children's Center flew the boys to Israel together with their parents and the necessary medical staff.
חגיגה מיוחדת
צילום: אוהד צויגנברג
Unfortunately, Eli's grandfather passed away suddenly just one day before his bar mitzvah, and Eli's father was forced to return home before the celebration.
Yaakov Shwekey took the father's place, emotionally helping Eli lay tefillin for the first time.