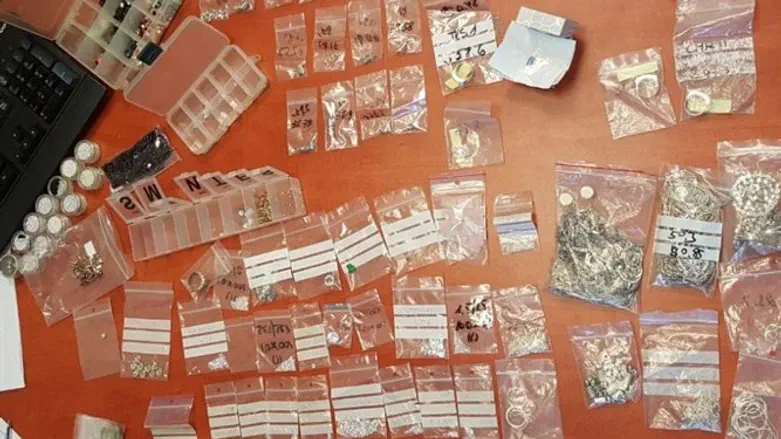 diamonds worth millions
Police spokesman
Israel Police on Tuesday arrested a 48-year-old Haifa couple on suspicion of stealing diamonds worth millions of shekels from a diamond factory in Haifa.
In an investigation opened two weeks ago, police collected several proofs proving the claims against the couple.
According to the charges, during the nine years the wife worked in a diamond factory, she abused her employers' trust in her by stealing diamonds to give to her husband, who runs a local jewelry shop.
During a search of the couple's home, police found dozens of diamonds worth hundreds of thousands of shekels, all of which are suspected of having been stolen from the factory.
Police also suspect the couple of money laundering and illegally buying property and vehicles. Investigators have frozen the couple's property, and the Haifa Court will extend their arrest on Wednesday morning.