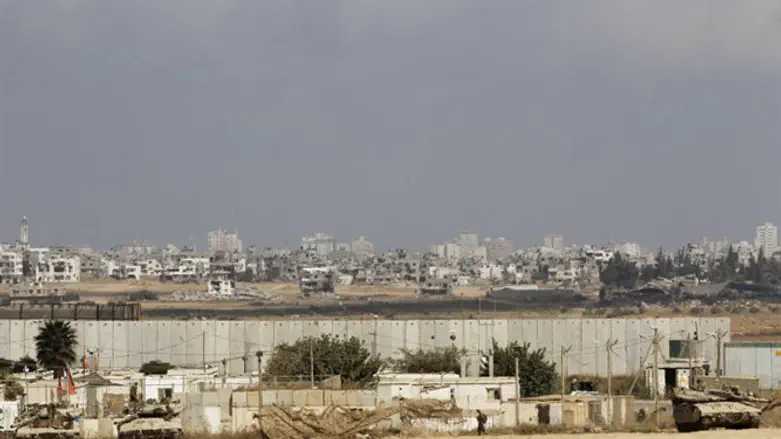 Gaza border
Flash 90
The Hamas-run health ministry in Gaza claimed on Tuesday that a Gazan was killed by Israeli fire.
"A Palestinian was mortally wounded by Israeli shots during clashes on the Gaza border," said health ministry spokesman Ashraf al-Qudra, according to AFP.
A spokeswoman for the IDF confirmed to AFP that troops on Israel's side of the border fired warning shots as Palestinian Arabs hurled rocks and rolled blazing tires at the border fence, but said she had no knowledge of casualties.
"Throughout the day dozens of Palestinians attempted to damage the security fence," she said, adding, "Forces called on rioters to halt and upon continued violence fired warning shots into the air."
Gazans have constantly been provoking IDF soldiers stationed near the border fence. These provocations normally take place on Fridays, when Arabs riot near the border fence and attack security forces with rocks.
The soldiers ask the rioters to move back but they ignore the calls and continue to approach the fence, forcing troops to open fire.
Gaza has been run by the Hamas terrorist group since it violently seized power from Palestinian Authority chairman Mahmoud Abbas's Fatah organization in 2007.
AFP contributed to this report.