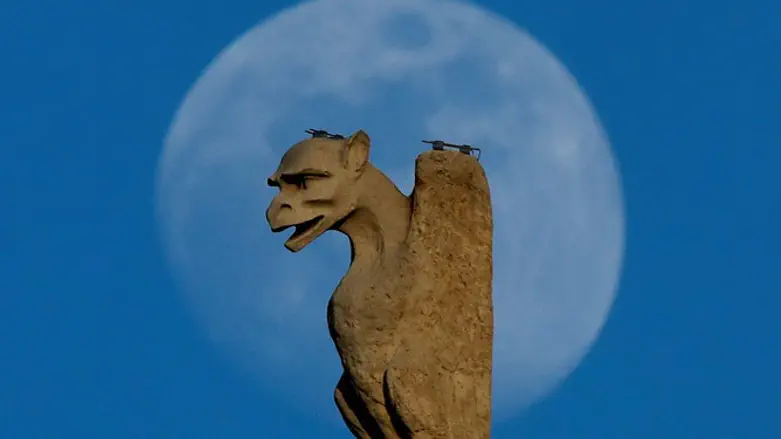 Gargoyle on the roof of Notre-Dame cathedral
צילום: Christian Hartmann/REUTERS
French police have shot a man outside the Notre Dame in Paris after he tried to attack them with a hammer, according to local media.
The main square has been evacuated and a police operation is underway. Police have warned the public not to approach the area.
The two gunshots sparked panic among tourists amassed outside Notre Dame. A man was then seen "lying on the ground inert", according to a journalist with France Info who works by the cathedral.
According to France Info, the man was "wounded" by police bullets.
The Telegraph reports that the man was shot in the chest, according to BFMTV, and is being treated for two bullet wounds. Elite police are circling the area to check there are no accomplices.
The interior ministry has confirmed that a man armed with a hammer threatened passers by. Police responded, shooting him in the chest. One of the policemen was injured, according to BFMTV.
Tourists and passers-by sought shelter in nearby shops and restaurants.
Some 900 people are currently "calmly sitting inside Notre-Dame" waiting for the incident to end.