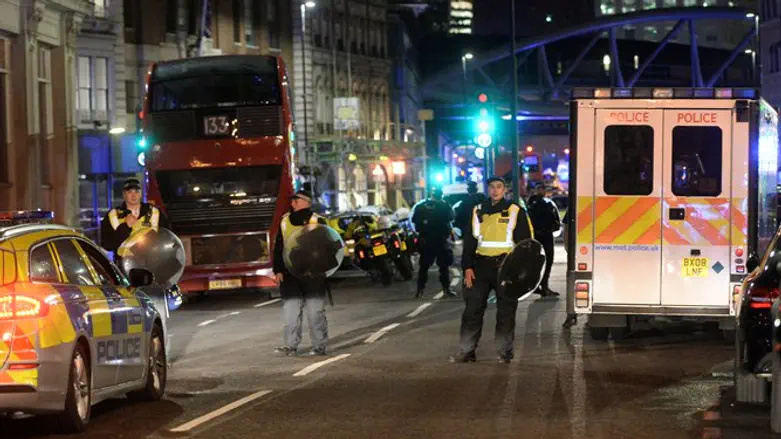 Scene of London Bridge attack
Reuters
All 12 of the people arrested by officers investigating the London Bridge terror attack have been released without charge, Scotland Yard said Monday night, according to The Independent.
Seven women and five men were arrested in Barking on Sunday following the attack, which left seven dead and 48 injured.
A 55-year-old man and 53-year-old woman were released earlier on Monday, the report said. The remaining 10 people - six women and four men - were released later in the day, meaning all 12 have now been released without charge.
The announcement came hours after police identified two of the three attackers as Khuram Shazad Butt, a 27-year-old British citizen born in Pakistan, and Rachid Redouane, who claimed to be Moroccan-Libyan.
Butt was known to the security services, but there was no evidence of "attack planning" by him, according to Scotland Yard.
A third man has not yet been named by police.
Earlier on Monday, it was revealed that Butt was covered as part of a British Channel 4documentary on jihadist activity in Britain broadcast last year.