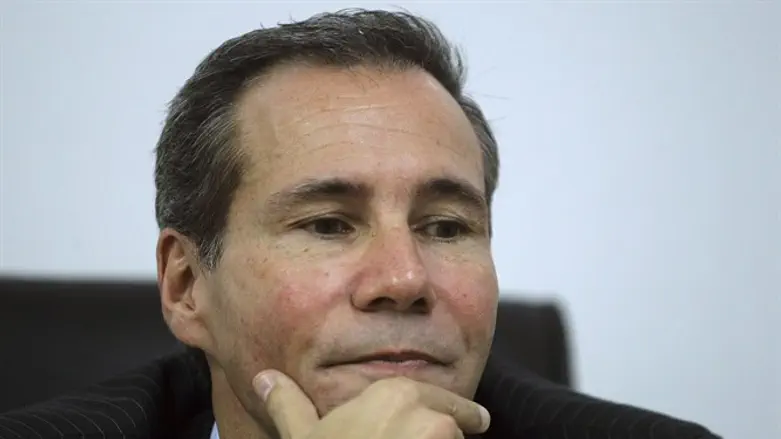 Alberto Nisman
Reuters
A special prosecutor appointed to investigate the 1994 terrorist bombing of a Jewish center in Buenos Aires did not commit suicide, but was the victim of murder, a soon-to-be released report by Argentinian intelligence services acknowledges.
Alberto Nisman, a member of the Argentinian Jewish community, was found dead on January 18th, 2015, a day before he was set to submit formal complaints with the Argentinian congress against senior officials, including then-President Cristina Fernandez de Kirchner.
According to Nisman, who was charged with investigating the 1994 bombing of the AMIA Center, which left 85 dead and more than 300 wounded, government officials had conspired to conceal the Iranian government's role in directing the attack, part of a larger scheme to protect the Argentinian government's relationship with Tehran.
After the initial investigation into the bombing became mired in accusations of corruption and misconduct, Nisman, then a regional prosecutor, was tapped to ascertain whether the Iranian government itself was responsible for the bombing, and what role if any Argentinian officials had in obstructing the initial investigation.
Nisman's investigation began in 2004 – a full decade after the bombing – and by October 2006, Nisman had collected sufficient evidence to formally accuse the Iranian regime of ordering the attack and directing the Hezbollah terror group to carry it out.
As the investigation progressed, Nisman uncovered evidence allegedly implicating senior Argentinian officials, including Kirchner, of actively working to conceal Iran's responsibility for the attack. According to Nisman's report, slated to be delivered on January 19th, 2015, Kirchner and other ranking officials were working to whitewash Iranian ties to the bombers, thus allowing the Kirchner government to maintain its ties with Tehran.
After Nisman was found dead from a gunshot wound a day before his report was to be submitted, an investigation into the incident concluded Nisman's death was suicide.
The controversial report, challenged by Nisman's family and leaders of the Argentinian Jewish community, was later dismissed by Jduge Fabiana Palmaghini, who ordered the case reopened in December, 2016.
The findings of the second investigation confirm Nisman's death was not suicide, but murder, Argentinian news outlets have reported.
According to a report by the Clarin daily, the findings on Nisman's death, prepared by the Gendarmeria Nacional Argentina (GNA), Argentina's federal law enforcement agency, will be released within the next 30 days.