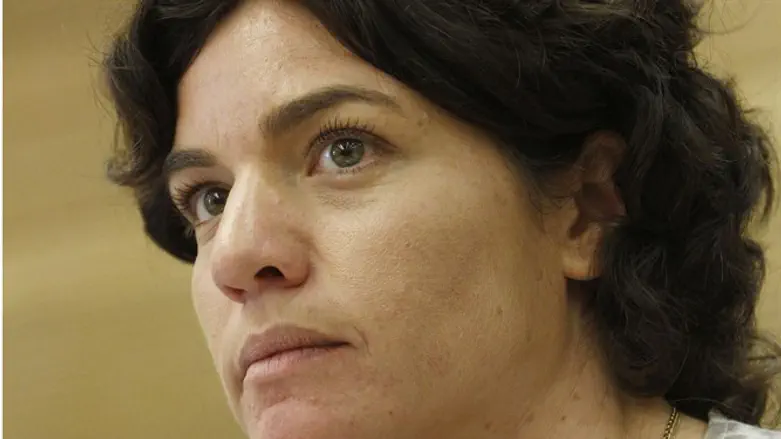 MK Zandberg
Flash 90
MK Tamar Zandberg (Meretz) submitted a proposal Sunday for an urgent session to discuss the phenomenon of police violence, following what she claims was an unprovoked assault by police on peaceful haredi demonstrators in the Jerusalem neighborhood of Meah Shearim on Friday.
"Over the weekend, there was severe violence perpetrated by the police against demonstrators in Jerusalem's Meah Shearim neighborhood," she wrote in her request. "Recently, there has been a disturbing trend of police brutality, which affects many sectors, including haredi protesters, political activists, and others," MK Zandberg said.
"Police violence often violates the basic right to demonstrate and police violence should not be accepted as a matter of routine, especially in light of the disturbing data about the extent of the closure of files by the Police Department of investigation of cases involving violence.
"The Knesset must urgently discuss police violence in order to preserve the basic democratic values ​​of the citizens of the State of Israel," she added.
The police claimed that an undercover police officer dressed as a soldier was attacked by a number of haredi demonstrators during a police operation last Friday. The demonstrators allegedly threw objects at the officer. 16 haredi demonstrators were arrested.
The demonstrators were later released, police disapproval notwithstanding.