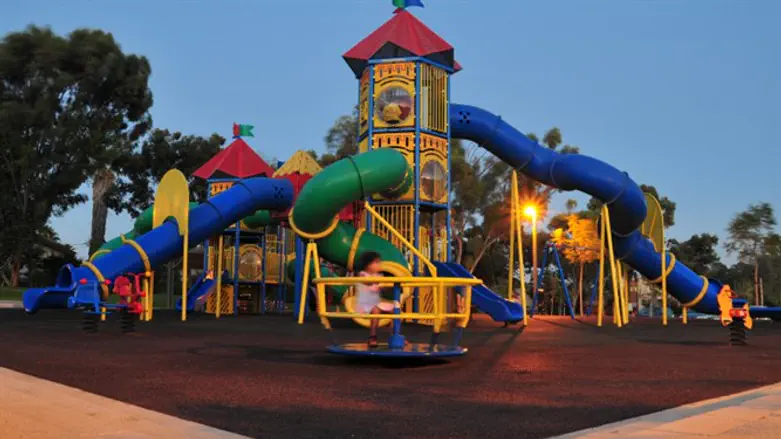 Illustration
FLASH90
Officials at Schneider Children's Medical Center in Petah Tikva say that a five-year old boy injured at a playground in Samaria Thursday evening passed away Friday morning.
The child was rushed to Schneider Thursday after he suffered serious injuries in a fall from a jungle gym in a playground in Alfei Menashe.
MDA emergency first responders were called to the scene and provided first aid before evacuating the boy to the hospital. The child was put on a respirator and was listed in critical condition.
Doctors say the child suffered from brain hemorrhaging and cerebral edema as a result of the fall. Despite efforts to resuscitate him, hospital staff were forced to declare him dead Friday morning.
MDA paramedic Natan Masmi said he found the boy unconscious after the fall.
"When we arrived we say the boy unconscious after apparently suffering a head injury while playing in the park. We provided first aid treatment on the spot before he was evacuated in serious condition to the hospital, while he was on a respirator."