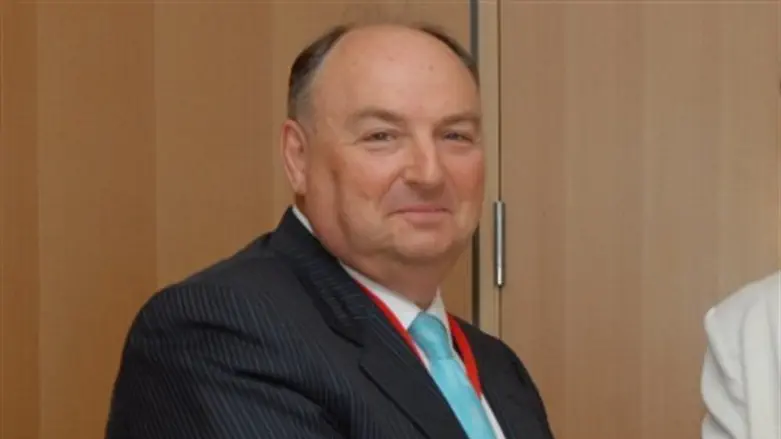 Moshe Kantor
Flash 90
The European Jewish Congress (EJC) sent a letter to all Members of the European Parliament calling on them to support the adoption of the International Holocaust Remembrance Alliance (IHRA) definition of anti-Semitism for the European Union at a vote which will take place on June 1st.
"We fundamentally believe that the absence of accepted definitions of anti-Semitism in the legislation of some member states and indeed, the European Union itself, acts as a major obstacle in addressing the real security concerns of our communities and thereby preventing the efficient use of resources by governments in their primary role to protect their citizens," wrote representatives of Jewish communities in EU Member States, led by EJC President Dr. Moshe Kantor.
"We strongly reject attempts by some individuals and political organisations to politicize and marginalize the fight against anti-Semitism within the fight against all forms of racism and discrimination by denying the contemporary Jewish experience in Europe and attempting to define the identity of Jews as well as the oppression and discrimination of Jews within pre-ordained political categories."
"Those who seek to divide support for effective methods to combat anti-Semitism in order to further narrow political agendas must be called out for what they are; facilitators of the maintenance of a legislative vacuum that ties the hands of governments and security agencies in fighting anti-Semitism."
On 26 May last year, the IHRA's 31 member countries adopted a working definition of anti-Semitism. The consensus decision on the adopted decision was reached after in-depth discussion of the issue during the IHRA Plenary meetings held in Bucharest from 23-26 May.
The letter notes that 24 European Union states are members of the IHRA and therefore signatories to the IHRA definition.
"We believe that the affirmation by the European Parliament and the support of all its political groupings of this clear, recognised and effective tool in fighting the scourge of Antisemitism will send an important message to those in our communities concerned for their security and their fundamental rights in Europe and be a facilitator for the important measures required both at the legislative and the practical security level for all Member States to tackle anti-Semitism," the signatories wrote to the MEPs.