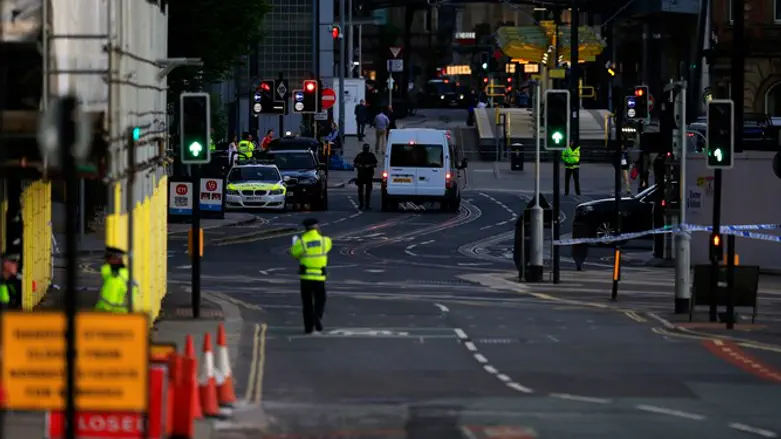 Police patrol outside the Manchester Arena
Reuters
A cousin of the Manchester bomber arrested last week in connection with the attack that left 22 dead posted anti-Semitic messages on social media.
Abderahman Forjani, 21, was arrested on May 23, hours after the suicide bomb attack by Salman Adedi outside the Manchester Arena at the end of a concert by American popstar Ariana Grande. His brother, Abdalla Forjani, also was arrested.
The London-based newspaperThe Times reported on Monday that Abderahman Forjani had posted anti-Semitic messages on Facebook. His account has since been taken down.
Among the Facebook posts were: "If only Hitler was still alive – these Jews would be burnt in chambers."
He also posted his animosity toward his hometown of Manchester.
It also was reported on Monday that the bomber had prayed at Didsbury mosque in south Manchester, which was attended by at least two British members of the Islamic State terror organization who had traveled to Syria.
Some 14 people have been arrested in Britain in connection with the bomb attack.