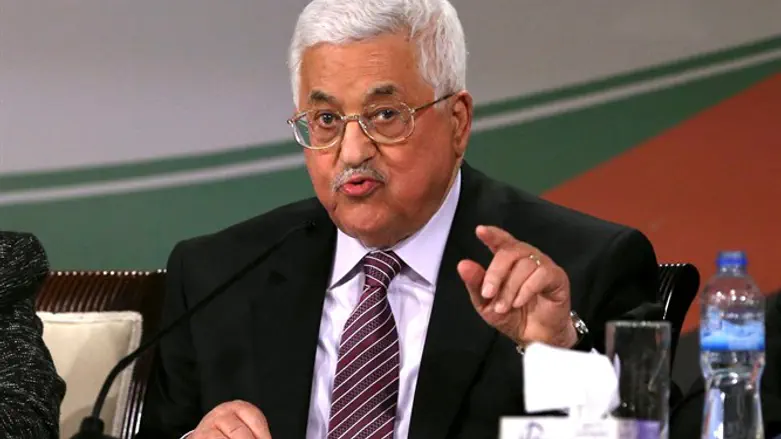 Mahmoud Abbas
Reuters
At a meeting of the Fatah Revolutionary Council in Ramallah, Palestinian Authority chairman Mahmoud Abbas told the Fatah leadership that the PA supports the demands of the terrorists engaged in a hunger strike in Israeli prisons, stands by them, and will not allow them to 'surrender until their demands are met.
Abbas called the terrorists, many of whom are serving time for the murder or attempted murder of Israelis, "heroes," ignoring US President Trump's remarks to him last week in Bethlehem. He noted that their demands were presented to the Israel Prison Service one month before the start of the hunger strike. But he said that Israel did not respond to the demands at all.
The prisoners' demands include greater access to television channels, free education at Hebrew University, and the introduction of books, magazines and newspapers into the prison without proscribed limits, and a later hour for lights out in the prisons.
Abbas said that he discussed the prisoners' demands with US President Donald Trump's Israel adviser,. Jason Greenblatt, who was asked to convey a message to the Israeli government on this issue. "He has not yet given us an answer, and we ask him to do so. We have little hope that he will give us the answer [from the Israeli government,]" Abbas said.
The hunger strike was initiated by arch-terrorist Marwan Barghouti, who is serving five life sentences for murders committed during the deadly Second Intifada. Since he is a contender to take over after Abbas, most see it as a political ploy to obtain media attention. Barghouti was caught cheating on the hunger strike when he was filmed eating sweets in his cell.