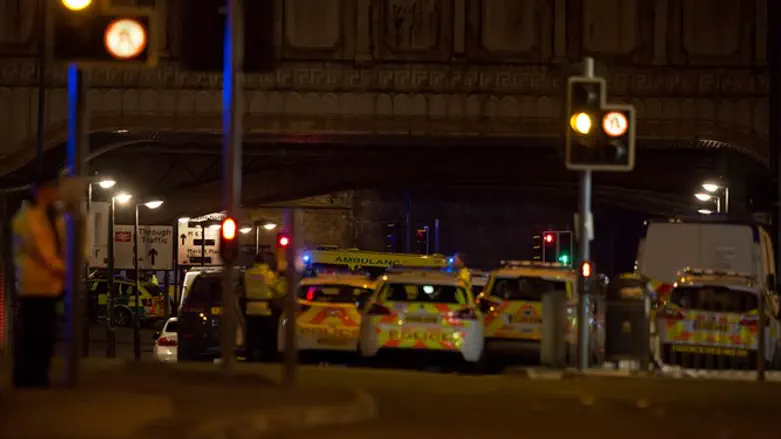 Scene of Manchester attack
Reuters
Officials in the United States believe that Manchester suicide bomber Salman Abedi likely received some training from Islamic State (ISIS) by traveling to Syria in the months before the attack, a U.S. official told CNN on Thursday.
The U.S. believes ISIS, through that training, set the stage for the 22-year-old to carry out his deadly attack at the Manchester Arena on Monday night. Other members of Abedi's family are believed to have been radicalized as well, the official said.
The bomber's father, Ramadan, and younger brother, Hashem, were arrested in Libya on Wednesday. Just before he was arrested, Ramadan Abedi denied in an interview with Reuters that his son was a member of ISIS.
Salman Abedi had been known to intelligence services and had recently spent three weeks in Libya, noted CNN.
British police is known to be investigating whether he was a member of a terrorist cell that planned further attacks. At least seven suspects have been arrested in the probe so far.
On Thursday, a large cordon was set up for a time around a location in Wigan, where an arrest was made a day earlier, Greater Manchester Police said in a statement quoted by CNN.
A raid and search have been ongoing due to the discovery of "potentially suspicious items" and evacuations took place as a "matter of precaution."