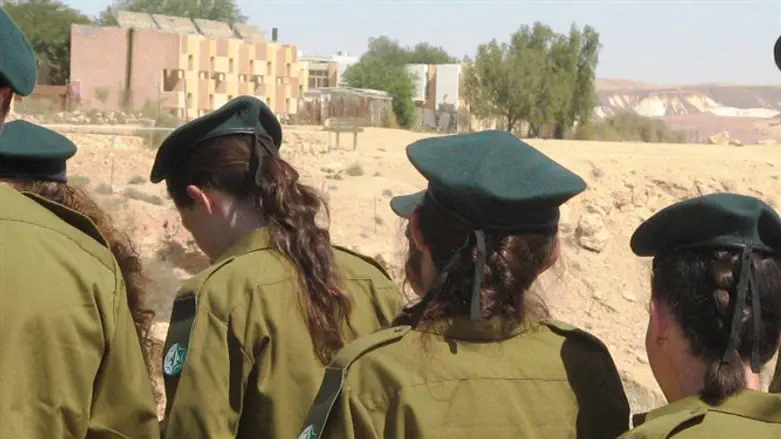 Female soldiers
Hagai Huberman
An IDF soldier from the 'Bardalas' (Cheetah) battalion has been arrested for allegedly raping a female soldier from his unit.
The soldier was taken into custody by military police after the alleged victim filed a complaint with authorities.
According to the complaint, the rape took place on the base where the two soldiers are stationed.
A court extended the suspect's arrest to July 1st.
The Bardalas unit was developed as a fully integrated battalion, consisting of an equal number of male and female soldiers. Neither the suspect nor the alleged victim are combat soldiers.
An army spokesperson released the following statement Thursday regarding the arrest.
"On May 22nd, a female soldier filed a complaint claiming that in the month of April, she was raped by a soldier from her unit in the barracks of the base where they were serving. After the complaint was received a military police investigation was opened, and the next day the suspected soldier was arrested. At this stage, the arrest has been extended by an army court in the southern district until the 1st of July. The investigation is still underway."