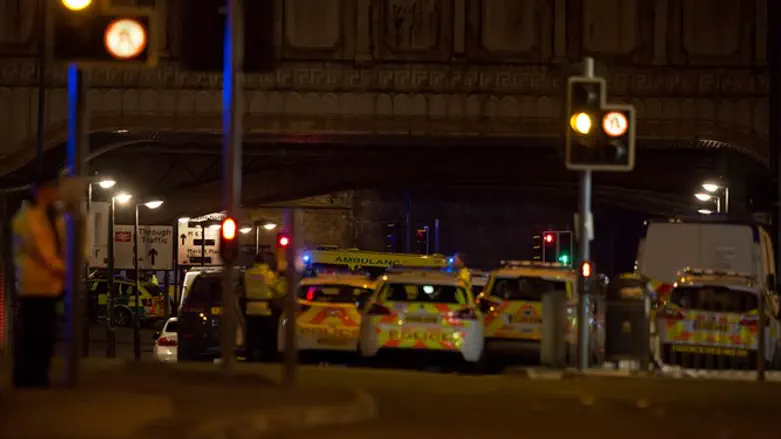 Scene of Manchester attack
Reuters
The father of the suicide bomber who killed 22 concert-goers in an attack in Manchester told Reuters in the Libyan capital on Wednesday that he had last spoken to his son some five days ago, by phone, and "everything was normal."
Ramadan Abedi, who was detained by a Tripoli counterterrorism force during the interview, told the news agency his son Salman had told his family that he was heading on pilgrimage to Mecca.
"I spoke to him about five days ago ... there was nothing wrong, everything was normal," Abedi said, without elaborating where his son was at the time.
He added that he was sure his son had not been a member of the Islamic State (ISIS) jihadist group, which claimed responsibility for the attack.
"Salman doesn't belong to any organization," the father told Reuters. "The family is a bit confused because Salman doesn't have this ideology, he doesn't hold these beliefs."
"I didn't expect that to happen, never," Abedi said, adding that he thought there were "hidden hands" behind the attack.
While Reuters was interviewing Abedi, he was detained by local police . Libyan media and bloggers later reported alleged connections between Abedi and the Islamist Libyan Islamic Fighting Group (LIFG).
In addition to Ramadan Abedi, Libyan police also arrested the suicide bomber's younger brother, Hashem on Wednesday.
In Britain, meanwhile, local police continued to arrest suspects in connection with the Manchester bombing. As of Wednesday night, seven suspects were in custody.