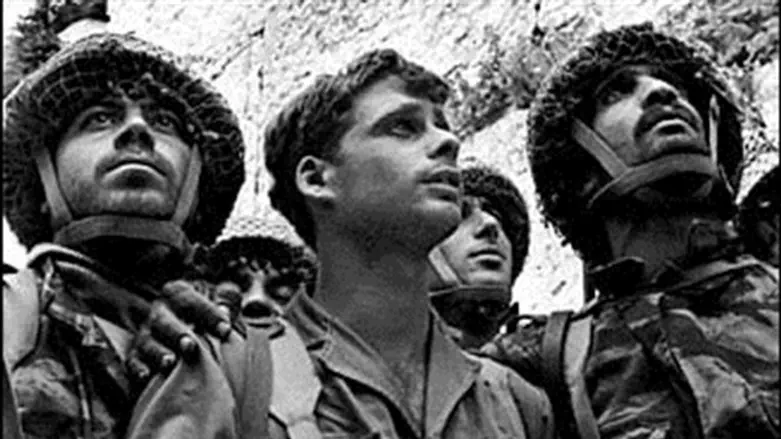 Six Day War Paratroopers at the Wall
David Rubinger
Israel on Thursday released thousands of previously classified official documents charting political decisions during the 1967 Six-Day War when it reclaimed Judea, Samaria, and eastern Jerusalem..
Made public by the Israel State Archives ahead of the 50th anniversary of the June 5-10 conflict, the 150,000 pages contain minutes of the wartime security cabinet and transcripts of other ministerial meetings, a government statement said.
At the end of the fighting with Egypt, Jordan and Syria the Jewish state was left in control of Judea and Samaria, the Gaza Strip, eastern Jerusalem, part of the Golan Heights and the Sinai Peninsula.
The publication gives access to unpublished information on the war, long the object of research and historical writing.
"For the first time in 50 years it will be possible to closely follow the dynamic within the government regarding the Six-Day War," chief archivist Yaakov Lazovik said in the statement.
"What were the ministers' initial positions regarding the future of the territories?"
The documents reflect the government's thinking during the war and euphoria after the destruction of the Egyptian air force and the Israeli victories on the Jordanian and Syrian fronts.