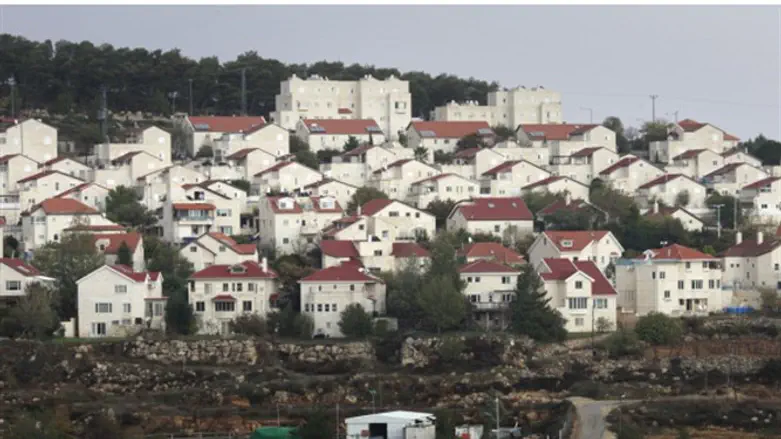 Efrat
Flash 90
Arutz Sheva received a second complaint of discrimination against residents of Judea and Samaria, who are forced to either wait an inordinate amount of time or pay a far greater amount for the same service residents inside the so-called 'green line' receive quickly and more cheaply.
Arbel, a customer in the city of Efrat in the Etzion bloc, ten minutes south of Jerusalem on route 60 which does not enter any Arab villages, required a technician from the Netvision internet provider, but was astonished when told over the phone how much it would cost him to receive the technician's support, NIS 3,000 ($833). He and his wife were told that the amount was required to pay for a security escort for the technician.
Arbel told Arutz Sheva that he was shocked when he heard how much a simple technical issue would cost to fix, and asked the company representative to send him the request for payment in writing. The text of the letter read: "Since you are in the Efrat settlement beyond the Green Line, the installation [can be carried out] only with an appropriate security escort. Cost of security escort required - NIS 3,000. If you do not wish to pay the cost of the escort, please update me so that I can cancel the order."
The family cut off all contact with Netvision following the outrageous fee and switched to competitor Bezeq, which sent a technician within two days without any problem. The Bezeq technician told them that he was familiar with Netvision's policy on services over the 'Green Line' and that many other customers had also switched to Bezeq as a result.
Netvision's parent company Cellcom said in response that the information the family provided was incorrect and that "it is important to emphasize that the services which Cellcom provides to customers all over the country are [all] at the same price."
Last month, Arutz Sheva reported a case in which a Cellcom customer was told that he would have to wait an additional month to receive the services most Israeli citizens receive within a few days because he live over the 'Green Line.'