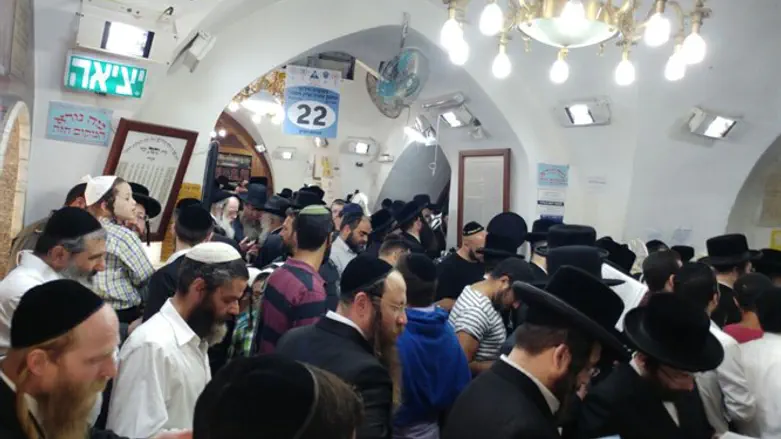 Rabbi Shimon Bar Yochai's gravesite
Yossi Eisenstein and Haim Stern, Ohr Rashbi Yeshiva
Approximately 50,000 people arrived on Friday to Meron, to spend Shabbat near the grave of Zohar author Rabbi Shimon Bar Yochai on Lag Baomer.
This year, Lag Baomer falls out on Saturday night and Sunday.
Tents to house the thousands of visitors were set up, as well as air conditioned tents for prayers and Torah learning.
Magen David Adom and United Hatzalah paramedics were also on the scene, ready to administer medical aid to anyone who might need it.
Pictures courtesy of Yossi Eisenstein and Haim Stern, of the Ohr Rashbi Yeshiva
Click HERE to add your name to Rav Chaim Kanievsky's Lag Ba'Omer prayer list.