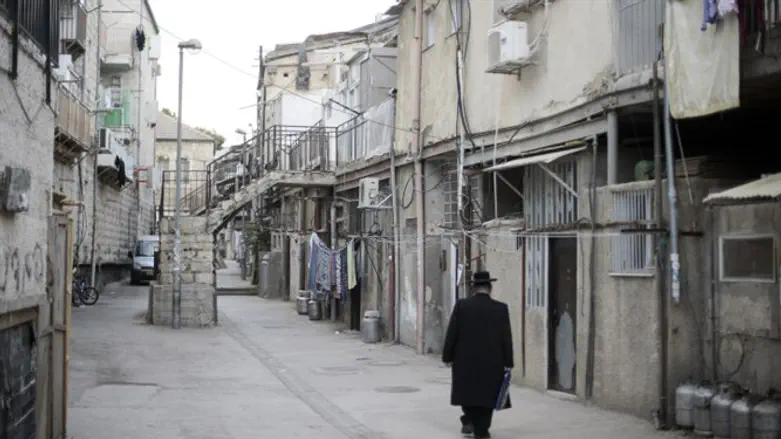 Mea Shearim
Flash 90
A mourning notice was posted at a haredi synagogue in the Jerusalem neighborhood of Mea Shearim for a man who is still alive.
The reason for the notice of mourning is that the man enlisted in the IDF.
"We are stunned and shocked to the depths of our soul to announce, with deep regret and sorrow, the sudden and tragic demise of our dear and beloved brother, the Lord will avenge his blood ... who fell in the hands of evil people in a cruel way by enlisting in the army of destruction."
The extremists behind the ad accused the Council of Yeshivas, the official haredi body which regulates the deferral of IDF service for yeshiva students in cooperation with the army, of failing to arrange his deferral.
The authors of the ad also included "mourning times - in protest against the regular recruitment time of yeshiva students."
Journalist Yair Cherki of Channel 2 first reported the ad on his Twitter account. "I do not remember: a polemic obituary about a yeshiva student who enlists."
Every young Israeli citizen receives a draft notice at age 16 and must go to the draft office, usually for a physical examination and interview. They may register for a deferment which will be granted if he is a yeshiva student or if she declares that she is a religious girl who does not want to enlist in the army. The exteme Peleg Yerushalmi has told its yeshiva students to tear up their draft notices, thereby breaking the law. This is seen as a reaction to a growing number of haredi yeshiva students who are willing to join the IDF under suitable conditions.