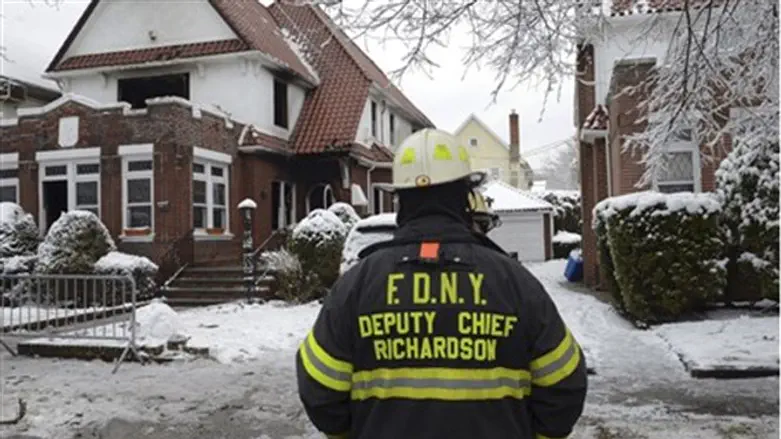 firefighter in Brooklyn
Reuters
An unidentified man started a fire in a Jewish school's bus in Brooklyn using religious books he found in the vehicle.
The incident from last week in the Williamsburg neighborhood was first reported by the New York media on Wednesday.
The arsonist broke into the emergency exit of the parked bus in the early evening, the New York Daily News reported. Police said he found the religious books in the glove compartment. No one was in the vehicle.
Surveillance cameras captured video of the man, who police described as "light-skinned," and dressed in a sweatsuit and tennis shoes. He remains at large.