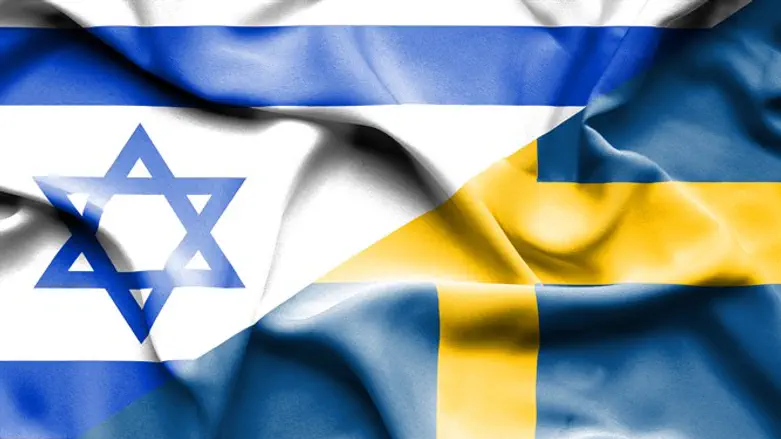 Israeli and Swedish Flags
Istock
Israel's Foreign Ministry on Wednesday summoned the Swedish ambassador to Israel, Carl Magnus-Nesser for reprimand, following Sweden's vote in UNESCO in favor of a resolution calling for revocation of Israeli sovereignty in Jerusalem.
Sweden was the only European country to support the proposal.
Magnus-Nesser was urgently summoned to report to the Deputy Director of the Foreign Affairs Ministry's Europe desk, Rodica Gordon, and to the Deputy Director for International Organizations, Alon Bar.
The two expressed to the ambassador Israel's deep disappointment at Sweden's vote at UNESCO, despite the fact that the country's heads of state knew that no other European countries would support the resolution.
Gordon Weber told the Swedish ambassador that "this is a clear step against Israel, which is part of your voting pattern at UNESCO. Sweden is systematically acting against Israel."
In recent days, Israel had concentrated on a wide-ranging diplomatic effort in an attempt to minimize the number of countries that would support the ridiculous but damaging resolution adopted at UNESCO on Israeli Independence Day, according to which Israel has no sovereign authority in Jerusalem.
The struggle resulted in a relatively good outcome: Only 22 members of the UN Education Council voted in favor of the anti-Israeli resolution, and besides Sweden no European country supported it: 10 opposed, and 3 abstained by absenting themselves during the vote.