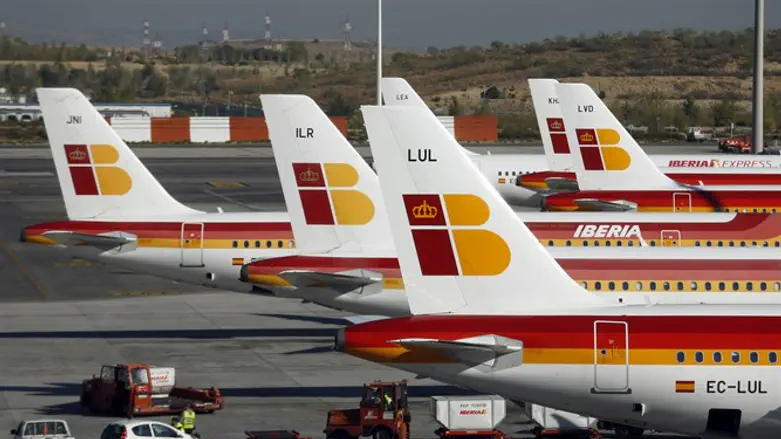 Iberia Airlines aircraft
REUTERS
A newly married Israeli man travelling to the US with his bride for their honeymoon died onboard an Iberia Airlines flight shortly after eating the in-flight meal.
Nissan Hayuni, 32, was flying to Miami, Florida on Iberia Airlines Flight 6132 from Madrid, Spain Tuesday afternoon when he suddenly stopped breathing and lost consciousness.
Hayuni's wife says the incident occurred shortly after Hayuni ate the inflight Kosher meal, adding that he may have suffered an allergic reaction to something in the food.
Doctors pronounced Hayuni dead when the plane landed in Miami at 3:00 p.m. local time on Tuesday. The body has been released to the local coroner for examination. Hayuni's body is expected to be returned to Israel soon for burial.