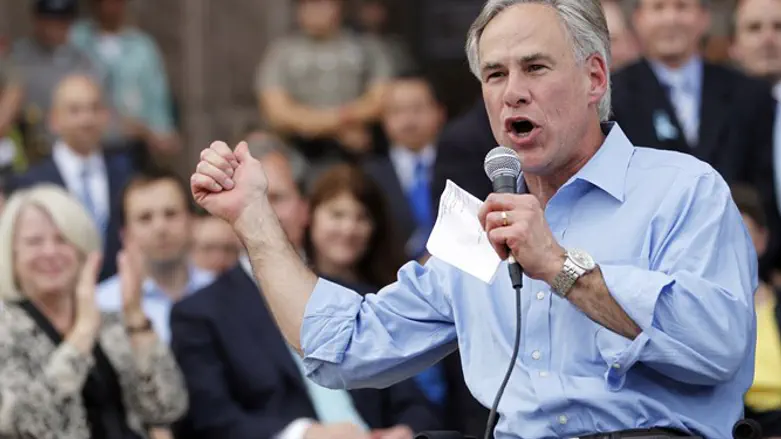 Texas Governor Greg Abbott
Reuters
Texas Governor Greg Abbott on Tuesday signed a law prohibiting state agencies from contracting with companies that boycott Israel, The Forward reports.
"You can always count on Texas," Abbott said at the signing ceremony at the Austin Jewish Community Center, adding, "Any anti-Israel policy is an anti-Texas policy."
The law, known as HB 89, charges the Texas Comptroller's Office with making a list of "all companies that boycott Israel" and provide the list to state agencies.
Those agencies will then be barred from contracting with those companies. State pension funds are also prohibited from being invested in firms involved in the Boycott, Divestment and Sanctions (BDS) campaign against Israel.
The bill passed the state House 131-0 and the state Senate 25-4, noted The Forward.
Texas became the 17th state to pass a law against BDS. New York, California, New Jersey, Arizona, Indiana, Florida, Tennessee, Michigan and Virginia are among the states that have approved similar laws.
Lawmakers in the state of Montana recently advanced a bill that pledges solidarity with Israel by refusing to do business with firms boycotting the Jewish state.
In December, Nevada introduced a law against the anti-Israel movement, after Lieutenant Governor Mark Hutchinson and pro-Israel activists introduced Senate Bill 26, which is similar to the anti-BDS legislation passed in other states.