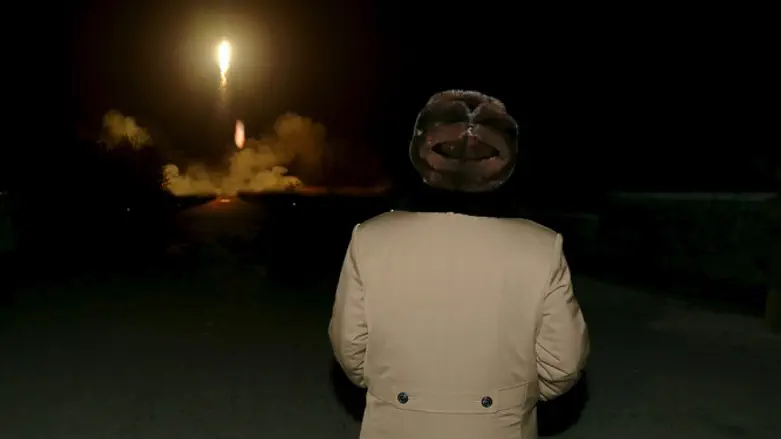 North Korean leader Kim Jong Un watches ballistic missile launch (archive)
Reuters
North Korea today (Tuesday) said the United States' decision to fly two supersonic B-11B Lancer bombers in the area in a training drill is a provocation that puts the two countries on the brink of a nuclear war.
"The reckless military provocation is pushing the situation on the Korean peninsula closer to the brink of nuclear war," the North's official KCNA news agency said Tuesday, according to Reuters.
North Korea conducted another missile test Saturday, its third in April alone, which reportedly failed soon after launch. Its Foreign Ministry said Monday the country will bolster its nuclear program "at the maximum pace."
In a statement released by North Korea's UN Mission, the country expresses readiness to respond to any option taken by the United States.
After North Korea's latest failed rocket launch, President Trump predicted that leader Kim Jong Un will eventually develop better missiles, and "we can't allow it to happen."