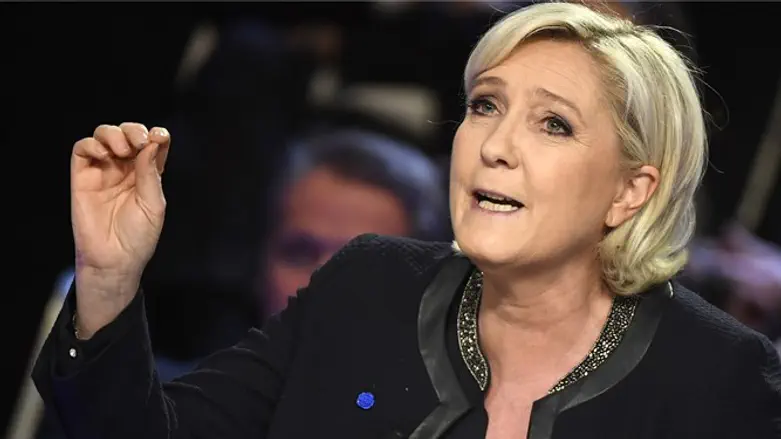 Marine Le Pen
Reuters
French far-right presidential candidate Marine Le Pen on Friday said she "abhors" Holocaust doubters, The Associated Press reported, after it was discovered that her replacement at the helm of the National Front party expressed skepticism about Nazi gas chambers.
The remarks by Jean-François Jalkh were made during a 2000 interview and were exposed Thursday.
Jalkh made the remark about the Zyklon B poison in an interview, in which he advocated a distinction between "serious" Holocaust deniers and ones who deny the Holocaust or aspects of it as a provocation.
"Personally, I think that it is impossible from a technical point of view to use for mass extermination," he said of the use of Zyklon B in gas chambers. "Why? Because it takes several days for a place where Zyklon B was used to be de-contaminated."
The interview was found by Laurent de Boissieu, a journalist for the La Croix Christian daily, while researching Jalkh – a relatively unknown figure within the National Front.
Jalkh is temporarily replacing Le Pen as head of the National Front, after she stepped down so that she can focus on her presidential campaign ahead of the run-off vote on May 7.
Le Pen has worked to clean up the image of her National Front party to make it an acceptable alternative, and noted in an interview on BFM-TV that in 2015 she forced her father out of the party he founded and led for 40 years after he repeated a statement diminishing the Holocaust, for which he had been convicted.
Le Pen said that today "there is no one in the direction of the National Front who defend these theses", according to AP.
(Arutz Sheva's North American desk is keeping you updated until the start of Shabbat in New York. The time posted automatically on all Arutz Sheva articles, however, is Israeli time.)