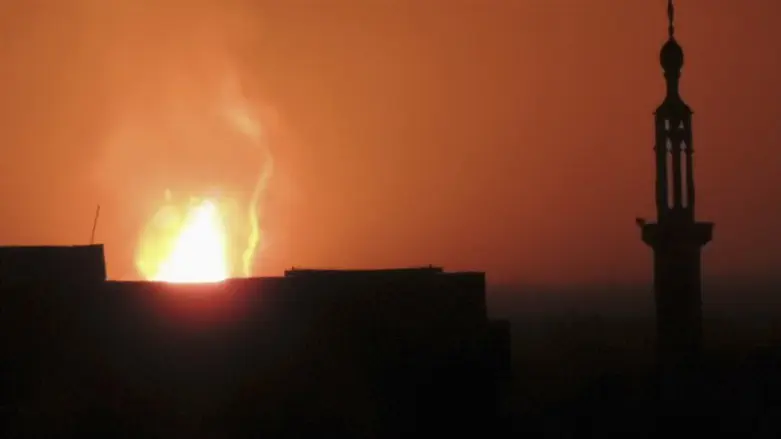 Aftermath of explosion near Damascus International Airport
Reuters
A large explosion was heard near the Damascus International Airport early Thursday morning, the Syrian Observatory for Human Rights said, according to Reuters.
The explosion was reportedly followed by a fire.
The cause of the blast was not clear, said the Observatory. Sources in the Syrian opposition, as well as Arab media outlets, said the explosions were caused by an Israeli air strike, but that has not been confirmed.