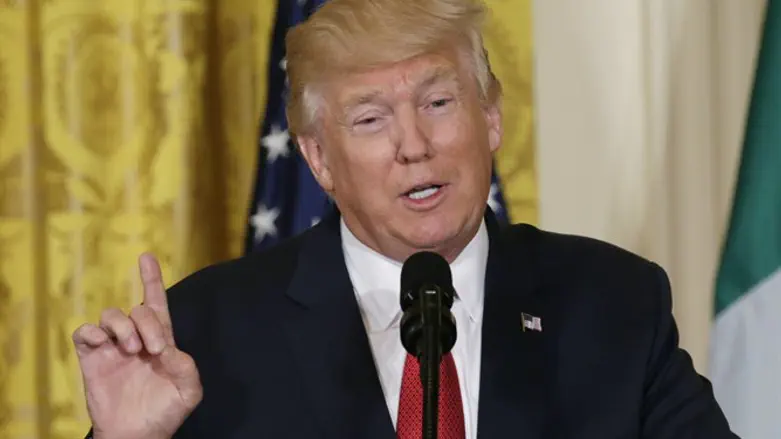 Donald Trump
Reuters
A diplomatic source revealed Wednesday that contacts are being held between Jerusalem and the White House to coordinate the first visit of President Donald Trump to Israel.
The visit is scheduled for the end of next month. The source stressed that these are only preliminary contacts and that nothing has been closed.
An American delegation is expected to arrive in Israel soon to coordinate the visit. Former President Barack Obama did not visit Israel on his first visit to the region.
Yesterday President Trump spoke warmly about the Jewish people and the State of Israel at the US Holocaust Memorial Museum's annual Days of Remembrance event. Trump said at the eventthat he "will always stand with our great friend and partner, the State of Israel "
"And we'll never be silent — we just won't — we will never, ever be silent in the face of evil again.," the American president stressed, saying that the scale of the loss was incomprehensible. "The Nazis massacred six million Jews. Two out of every three Jews in Europe were murdered in the genocide. Millions more innocent people were imprisoned and executed by the Nazis without mercy, without even a sign of mercy."