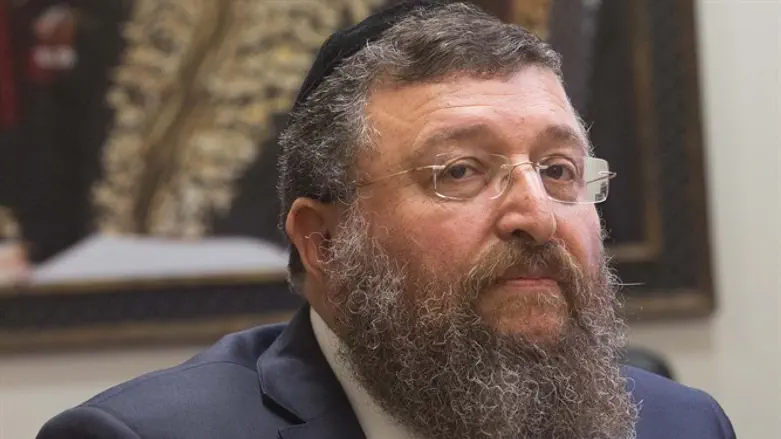 MK Ben-Tzur
Flash 90
Following the controversy in the Supreme Court over a law to allow certain businesses to open on the Sabbath in Tel Aviv, the haredi parties are expected to submit, together with the Jewish Home faction, a bill to protect the sanctity of the Sabbath.
The bill provides Interior Minister Aryeh Deri with the authority to not retroactively approve any municipal bylaws that have been legislated in Israeli municipalities, which mandate the desecration of the Sabbath.
The proposed law, if approved in its current format, will also apply to the bylaws enacted by the Tel Aviv municipality and thus bypasses the Supreme Court's decision on this matter.
MK Yoav Ben-Tzur, chairman of the Shas faction in the Knesset, welcomed the initiative and said, "I welcome the new Shabbat Law bill, with the help of God, to transfer the powers of the municipal bylaws to the Minister of the Interior and Chairman of the Shas Movement Rabbi Aryeh Deri ".
"We will not allow the Israeli economy to become a large slave market that operates on a 24/7 basis and forces the middle class, the weak classes and the small business owners to work on their day of rest," he said.
"Fortunately, most of the public knows that preserving the status of the Sabbath in Israel, as well as other Jewish symbols, helps ensure the future of the Jewish people in the Land of Israel," added Ben-Tzur.