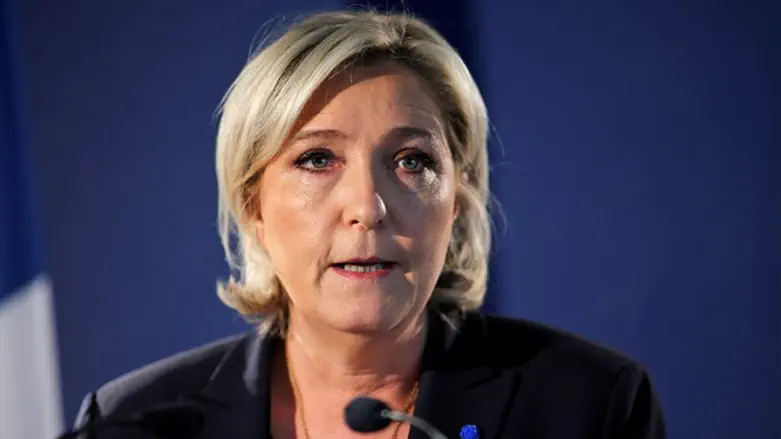 Marine Le Pen
Reuters
Far-right French presidential candidate Marine Le Pen announced on Monday evening that she would be stepping aside as leader of her National Front (FN) party, the BBC reported.
The move comes a day after Le Pen reached the second round of the French election, where she will face centrist Emmanuel Macron.
Le Pen explained her move to French television, saying she needed to be above partisan considerations.
The French term she used signalled that the move to step aside would be temporary.
She told France 2 that France was approaching a "decisive moment", adding her decision had been made out of the "profound conviction" that the president of the republic must bring together all of the French people.
"So, this evening, I am no longer the president of the National Front. I am the candidate for the French presidency," said Le Pen.
Opinion polls suggest Macron is the firm favorite for the second round, but Le Pen rejected those and said, "We can win, we will win."
Her decision to temporarily step down from the leadership of FN is symbolic act intended to show her concerns are for the country as a whole and not for her party, the BBC noted. It is also meant to show that she is reaching out for the voters of candidates defeated in the first round, particularly those of the Republicans' François Fillon.
In the interview on Monday, Le Pen warned that Macron's policies would lead to savage globalization and massive immigration, claiming that he had not shown one iota of love for France.