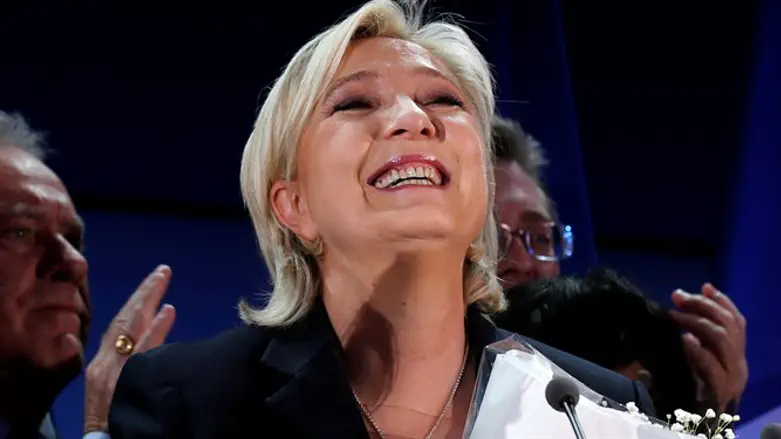 Marine Le Pen
Reuters
French far-right leader Marine Le Pen on Sunday hailed what she called an "historic" election result, after projected results showed her reaching the runoff of the presidential election along with centrist Emmanuel Macron.
"The first step… has been taken. This result is historic," Le Pen told supporters in her northern stronghold of Henin-Beaumont, according to the AFP news agency.
Declaring it "time to liberate the French people", Le Pen added, "The major issue of this election is runaway globalization, which is putting our civilization in danger."
"The French have a very simple choice. Either we continue on the path of… offshoring jobs, unfair foreign competition, mass immigration and free movement of terrorists… or you chose France and borders that protect," said Le Pen.
According to projections released earlier by France 24, Macron, founder and head of the En Marche! Party, is projected to win the first round of voting with 23.7%. Le Pen is expected to come in a close second, with 21.7% of the vote.
If the results are accurate, Macron and Le Pen will face off in a one-on-one vote on May 7.
Meanwhile Francois Fillon, representing the center-right Republicans, is projected to tie for third with 19.5% of the vote. Fillon had led polls for much of the campaign prior to a nepotism scandal involving his wife and children.