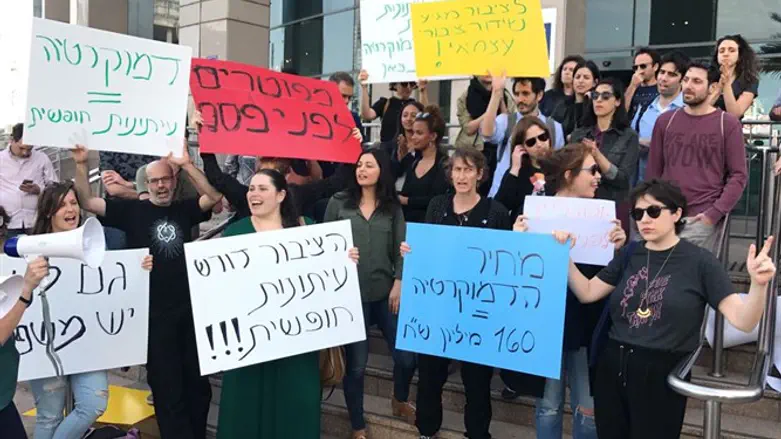 IPBC supporters hold a protest
Hezki Baruch
Israelis working in the public sector will strike on Tuesday if a solution for the Israel Public Broadcasting Corporation employees is not found by then, Israel's Histadrut Labor Union warned.
On April 3, the Histadrut opened a work dispute, on behalf of all of Israel's public sector workers. This includes government companies, government offices, and others.
The reason for the dispute is the plan to reform the Israel Public Broadcasting Corporation (IPBC) and split it into two, with the IPBC ceding its news division to the Israel Broadcasting Authority. This plan raises concerns about future IPBC employees' job security.
Histadrut Chairman Avi Nissenkorn claimed the Israeli government is abusing IPBC and Israel Broadcasting Authority employees, while turning the two groups against each other. The Histadrut demands the government protect the workers' rights and ensure their continued employment.
Even though the planned changes have significant impact on workers' rights, the workers' chosen representatives were completely ignored during the decision-making process, Nissenkorn claimed.