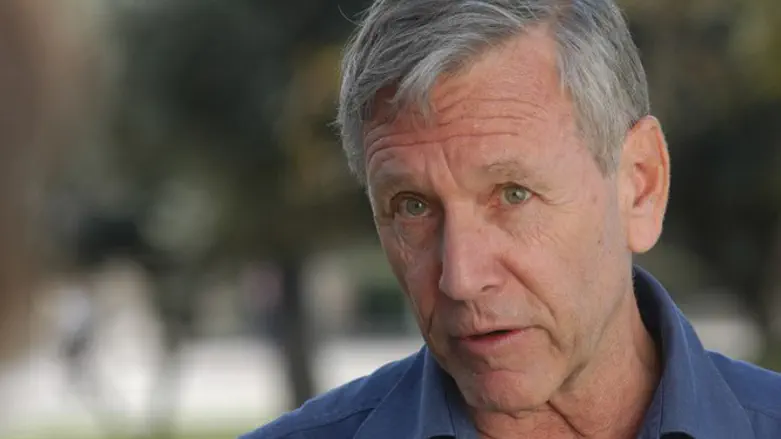 Amos Oz
Flash 90
Two Israeli authors are among six writers shortlisted for this year's Man Booker International Prize, organizers announced on Thursday.
Three European writers and one from Argentina are also vying for the prize, awarded to a work of fiction translated into English and published in Britain.
One of the novelists, Amos Oz, makes the shortlist for the second time.
Fellow Israeli writer David Grossman is another of the finalists, while Argentina's Samanta Schweblin is the only other non-European picked by the five judges.
France's Mathias Enard, Denmark's Dorthe Nors and Norwegian Roy Jacobsen complete the shortlist.
The finalists are competing for a 50,000 pound ($64,000, 60,000 euros) prize, which is divided equally between the author and their translator.
Whittled down from 13 hopefuls, judging chair Nick Barley said the shortlist announced in London "spans the epic and the everyday."
"From fevered dreams to sleepless nights, from remote islands to overwhelming cities, these wonderful novels shine a light on compelling individuals struggling to make sense of their place in a complex world," he said.
The 2017 winner will be announced on June 14 in a ceremony at London's Victoria and Albert Museum.
The prize was picked up last year by South Korean author Han Kang for "The Vegetarian", which sold 160,000 copies in the UK according to the prize organizers.
The 2017 Man Booker International Shortlist includes:
- "A Horse Walks Into a Bar" by David Grossman (Israel)
- "Compass" by Mathias Enard (France)
- "Fever Dream" by Samanta Schweblin (Argentina)
- "Judas" by Amos Oz (Israel)
- "Mirror, Shoulder, Signal" by Dorthe Nors (Denmark)
- "The Unseen" by Roy Jacobsen (Norway)